Seven 2022 Upcoming Events We're Looking Forward to in Tuscaloosa
There really is no such thing as a timeout in Tuscaloosa – and we're totally okay with that!  While our friends up North or in the Midwest experience winter snowstorms, our ideal southern location in West Alabama is a prime setting for events year-round.
While the University of Alabama is bursting with all sorts of events this semester, Tuscaloosa is also home to many winter and spring activities that are perfect for those living here or visiting. Whether you're looking for something that's indoors or outdoors, family-friendly, or for young adults, we hope you'll consider a visit to our City.
Continue reading to learn about seven upcoming events that we're looking forward to in Tuscaloosa!
Theatre Tuscaloosa Presents On Golden Pond
Date: Friday, February 25th (opening date)
This classic play inspired the Academy Award-winning film with Henry Fonda and Katherine Hepburn. Norman is a curmudgeon with a strained relationship with his daughter, Chelsea. Together for their 48th summer at Golden Pond, he and his wife nevertheless agree to care for Billy, the son of Chelsea's fiancé, and a most unexpected relationship blooms.
To learn more or to purchase your ticket, click here.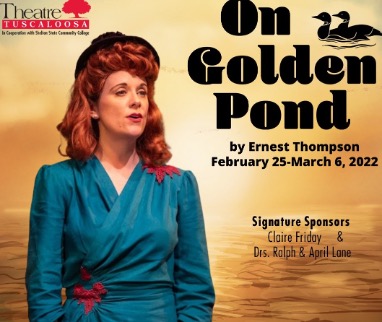 Tuscaloosa Tourism & Sports Half Marathon + 5K
Date: Saturday, March 26th
On March 26th, join us as we celebrate 10 years of West Alabama's premier 13.1-mile running event featuring a great course, good food, friendly staff and volunteers, and a run to remember! As you run throughout the heart of Tuscaloosa, you'll enjoy scenic views, experience some of Tuscaloosa's most historic neighborhoods, and get some phenomenal selfie opportunities with many Alabama-related iconic spots like Bryant Denny Stadium and Denny Chimes. All runners will have access to a post-race party full of beverages and food! Registration is open for the half marathon and 5k.
For more information or to register, click here.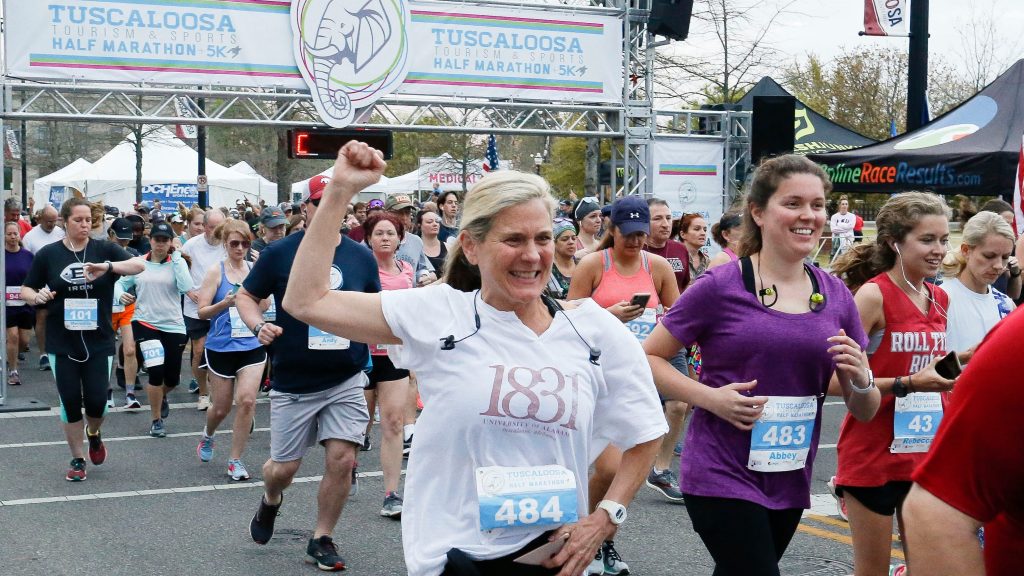 West Alabama Food & Wine Festival
Date: Thursday, April 7th
The 8th Annual West Alabama Food & Wine Festival will showcase some of the best local restaurants with tasting tables that highlight signature dishes. Wine tastings are provided by local distributors to introduce trendy and seasonal varietals. The event takes place along the scenic Black Warrior River at the Tuscaloosa River Market and benefits the West Alabama Food Bank! Details are actively being finalized, so be sure to visit their website to learn more and to purchase a ticket.
Access the West Alabama Food & Wine Festival website here.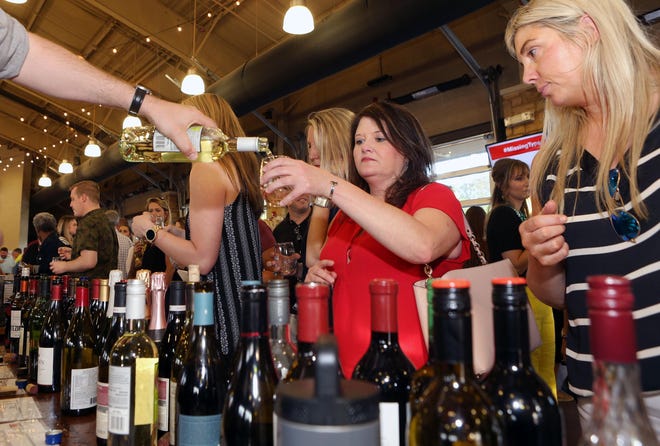 Inaugural Tuscaloosa Gauntlet – A Marine-Inspired 5k Obstacle Course
Date: Saturday, April 9th
The Alabama Marines Foundation is excited to host the inaugural Tuscaloosa Gauntlet event. This is a Marine-inspired 5k obstacle course that is open for anyone to participate – even including a youth heat! If you're a fan of obstacle races, you'll love to hear that this course is one-of-a-kind in Alabama and will feature the Marine's "O Course" as one of the 20+ obstacles. They have partnered with Phoenix Races and it is an OCRWC Qualifier. This race will give all who participate a purpose and a challenge worth celebrating!
To learn more and to register, click here.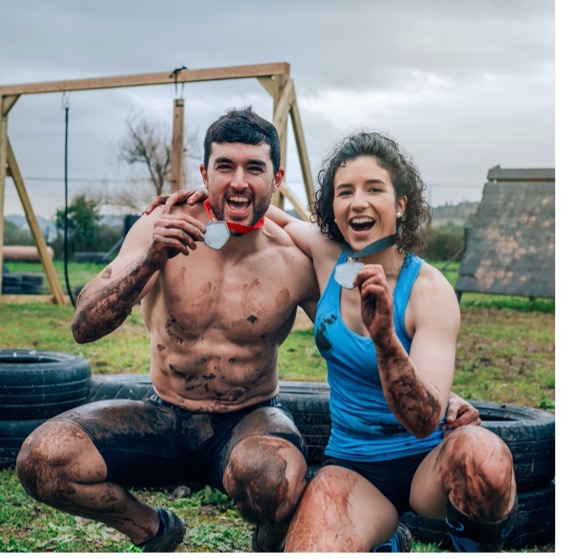 Golden Flake A-Day
Date: Saturday, April 16th
Three months is just too long without football season – but we are in luck! This Spring game, a long-standing University of Alabama and Tuscaloosa tradition, is our annual college football exhibition game that takes place at the conclusion of spring practice. Played at the one and only Bryant Denny Stadium, fans get a preview for the upcoming football season for free. Continuing with tradition, the captains from the previous seasons' team will also be honored at the annual Walk of Fame ceremony at the base of Denny Chimes, in addition to many other activities!
Check out the Crimson Tide's 2022 football schedule and A-Day details by clicking here.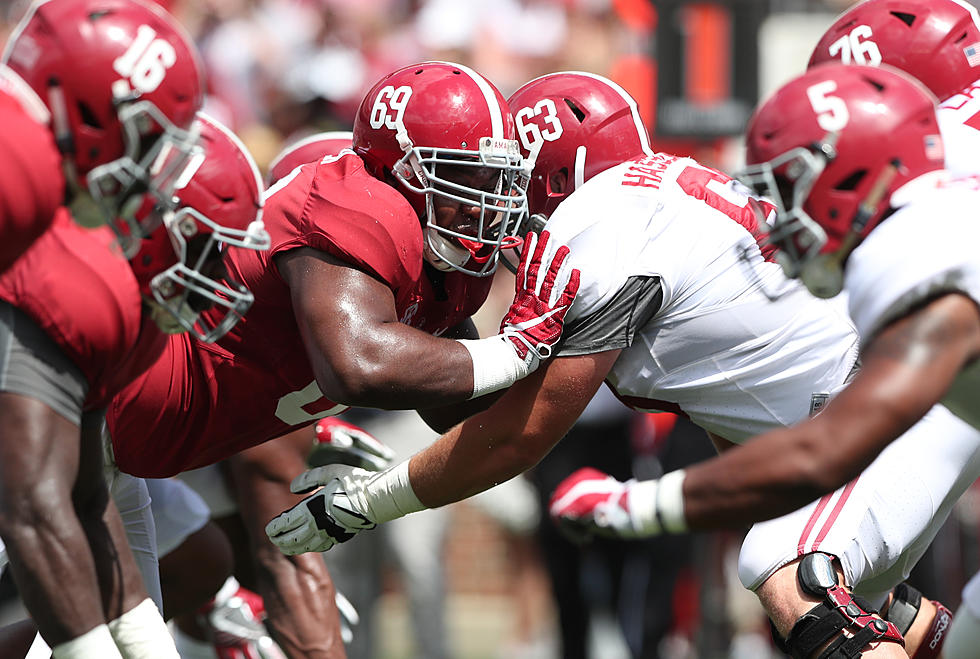 Tuscaloosa Mayor's Cup 5k for Pre-K presented by Mercedes-Benz U.S. International
Date: Saturday, April 30th
On Saturday, April 30th, over 1,000 runners and walkers will gather in Downtown Tuscaloosa for a great cause. Since the inaugural race in 2007, the Mayor's Cup has raised over $325,000 for the Tuscaloosa Pre-K Initiative. The race 3.1 miles and begins and ends at Government Plaza. We are thrilled to have this annual race return in 2022!
For more information or to register, click here.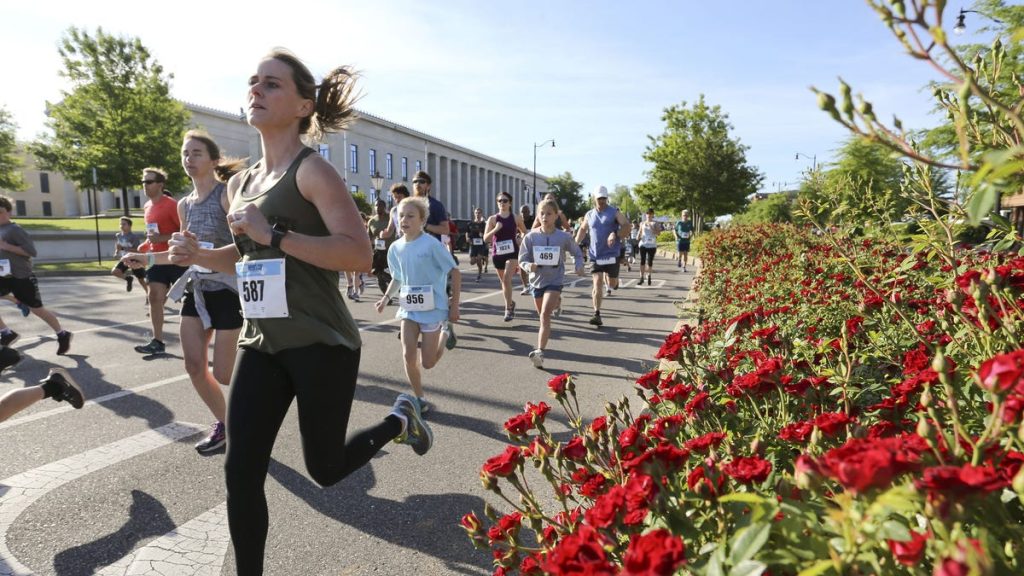 Druid City Arts Festival presented by Cadence Bank
Date: Friday and Saturday, May 20-21
Located in the heart of Downtown Tuscaloosa at Government Plaza, the Druid City Arts Festival (DCAF) is a local favorite that we look forward to each year! Spring will have arrived and it's the perfect time to enjoy art, music, and food of all kinds. No matter your age, this festival has something for everyone (plus it's free to attend – bonus!). If you have children bring them along! They will have the opportunity to explore the Kids Zone, giving them a chance to show off their creativity too.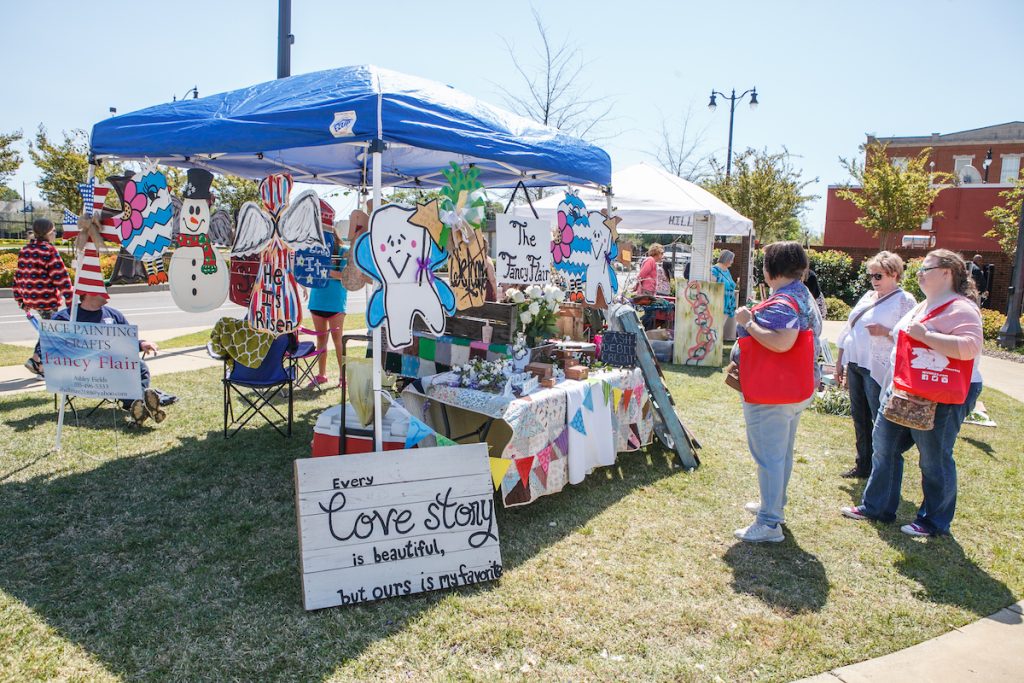 As always, never miss an event in Tuscaloosa or Northport with our Visit Tuscaloosa Events Calendar!