Trick or Treat Yourself with Campsite Halloween Fun in Tuscaloosa County
When thinking of trick or treating, many of us go back to walking from house to house in our Halloween costumes grabbing a handful of candy at each residence.
And there's nothing wrong with that…. BUT if you're looking for something different and a little less traditional this year, carve some time out to take your family to one of these out-of-the box Halloween experiences right here in Tuscaloosa County.
Lake Lurleen State Park
Let's get this party startled and head to Lake Lurleen State Park, which is a 20-minute drive from Downtown Tuscaloosa. Every year, the park staff boo-tifully decorates the campgrounds and welcomes families from around the area to take part in their spook-tacular Camp Fear. Campers pull all their skeletons out of their closets and stick them in front of their rigs to decorate for trick or treaters. Games and hayrides will be on site for additional fall fun!
This year, goons and goblins under 12 gain admission to the park for just $2.00. Ghouls and ghosts 12 and over, pay $4.00 each.
Trick or Treat at Lake Lurleen is taking place on October 28, 2023, from 6:00 p.m. until 9:00 p.m.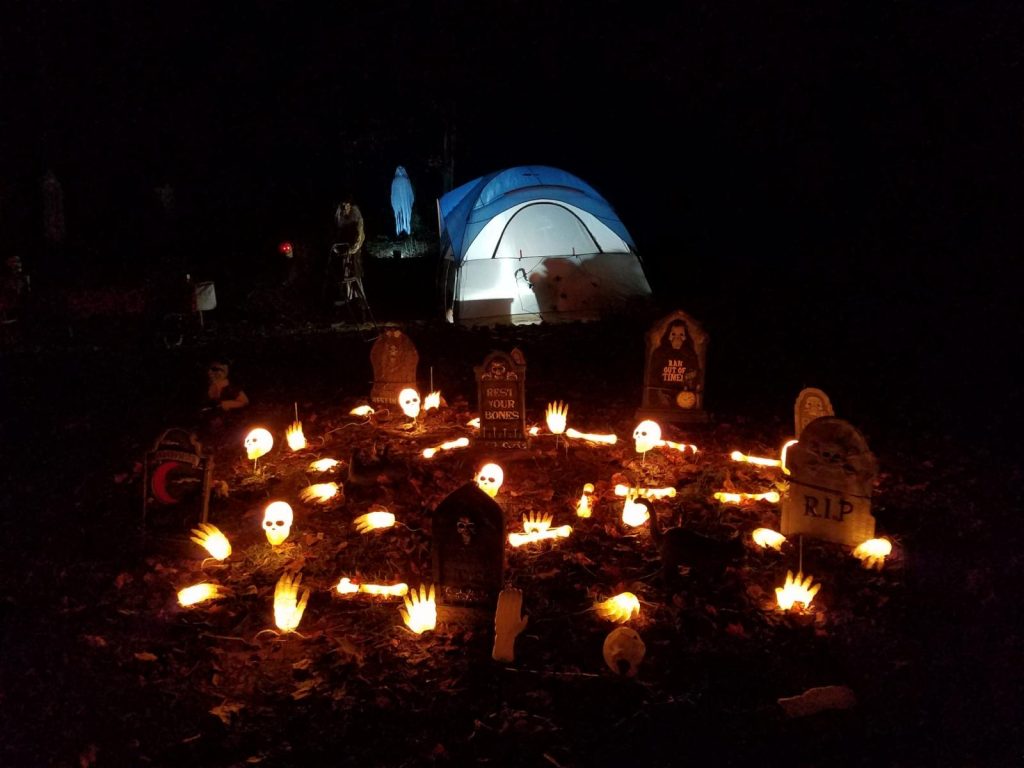 Tannehill Ironworks Historical State Park
If you just can't wait until Halloween for your fall fix, Tannehill Ironworks Historical State Park has been offering haunted hay rides every Thursday, Friday, and Saturday in October beginning at 6:00 each evening. Hayrides are $5.00 per rider. First come, first serve by the train station.
If you you're looking for an all-afternoon Halloween happening, Tannehill has you covered with their 32nd annual Halloween traditions.
The Fairyland portion of the day is from 1:00 p.m. until 4:00. It'll be love at first fright while you enjoy live music, carnival rides, face painting, petting zoos and more.
When it comes to trick or treating at Tannehill, their campers do it BIG! In fact, there are bragging rights at stake each year for the best campsite decorations. Many families return to the state park each year, paying months of campsite fees to create their extravagant themes.
Trick or treating begins at Tannehill at 5:00 p.m. on October 28th. Adults may enter the park for $5.00 each, children 6-11 are $4.00, and those 5 and under get in free.
The Tannehill campsite decorations will remain open for viewing all month.
Payments can be made for both October 28 events at the parks' respective gates.
Here's to some happy campers and trick or treaters!
Photo Credits:
Trailer display at Tannehill Ironworks Historical State Park from The Western Star News
Campsite decorations at Lake Lurleen State Park from Alabama State Parks
Thank you to our partners at Westgate Luxury Condominiums for sponsoring this content!