Tuscaloosa, AL – Tuscaloosa Tourism and Sports (TTS) has partnered with the Bama-Q Grilling Series to host Grilling in T-Town on Saturday, July 9th at Druid City Social as an official Steak Cookoff Association (SCA) competition. With the goal of creating more opportunities for family-friendly events that unite the community through food sport, TTS is working with local private chef and traveling food judge Alison Hudnall and experienced food sport promoters, Alabama Coasting and Bama-Q productions, to bring this SCA sanctioned event to Downtown Tuscaloosa.
Admission is free to the public and guests will enjoy food trucks, a sampling tent, local vendors, cold drinks, live music, and a family-friendly atmosphere.
This SCA-sanctioned event and World Food Championship qualifier invites top-tier traveling competitors as a way to promote food sport tourism to the City of Tuscaloosa. Local businesses, organizations, and amateur backyard cooks are invited and encouraged to register to compete as well. The top-performing locals will be recognized and eligible to win special prize packs. The competition will also feature a World Food Championships qualifying event with the best dessert taking home a golden ticket to the World Food Championships Finals in Dallas.
To ensure a level playing field, all steaks for the competition are provided by local sponsor Northriver Cattle Co. and are included in the competitor registration fee. Judging will be completely blind.
Food sport has become a new American pastime.  As food sport has grown, various sanctioning bodies have emerged across a large range of cooking styles, methodologies, and categories of food. KCBS, FBA, MBN, IBCA, SCA, PNWBA, WFC are just a few sanctioning bodies that offer both seasoned chefs and everyday cooks a chance to take home a win. With cash prizes up for grabs, many have turned to food sport as a way to monetize a hobby. Each sanctioned competition offers up another opportunity for any competitor to land themselves a spot on a national stage.​
Learn more about the SCA format and rules by visiting https://www.grillinttown.com or by contacting David Calametti. Click here for the SCA registration link.
Don Staley to Transition to Advisor and Consultant for Tuscaloosa Tourism and Sports / Visit Tuscaloosa Beginning July 1
"On behalf of Tuscaloosa Tourism and Sports (TTS) and the board of directors, it is both bittersweet and exciting as we share an update on the timeline of Don Staley's expected retirement," said Samyra Snoddy, TTS board chair. "Through Don's guidance over the years, he has inspired many and has established a strong foundation that has helped us make plans for the future of the organization," said Snoddy.
By the recommendation of Staley, the board of directors has unanimously agreed to accept his request to transition to an advisor/consultant role beginning July 1, 2022. Kelsey Rush, previously announced as the President and CEO-in-waiting, will assume the Interim President and CEO position beginning July 1 and will collaborate closely with Staley in the months that follow. Staley has offered to serve in this capacity through the end of September with the possibility to extend as needed.
The board of directors and staff at TTS are grateful for all of Staley's contributions and hard work for the organization and for the community since his time in the industry. The announcement of his retirement is much-deserved and he is wished the very best as he and his wife make the full time move to Florida. A retirement celebration for Staley is being planned and more details will be shared as finalized.
###
Tuscaloosa, AL– The Tuscaloosa Tourism and Sports (TTS) board of directors has announced Kelsey Rush as president and CEO in waiting for the organization. Don Staley continues to serve TTS as their president and CEO and will do so until his retirement.
Rush returned to TTS one year ago as the vice president of marketing and communications after having spent five years with the organization between 2010 and 2015. Beginning her career with the organization, she worked in the capacity of a sports sales marketing representative as well as the director of event operations. Rush left the organization in 2015 to pursue new opportunities in Nashville, Tennessee with her husband.
"As I transition out of my role as president and CEO at TTS, it's my belief that Kelsey and the board will execute our succession plan and the organization will achieve new heights under her leadership and vision to become one of the top destination marketing organizations in the region," said Staley. "TTS' brightest and most innovative days are ahead and I look forward to watching and contributing to its success in a different way."
Staley was responsible for hiring Rush in 2010 and the two have worked together in various capacities since then. TTS brought Staley back to the organization in 2017 as the president and CEO after spending time as the executive director of Foley Sports Tourism. The organization has witnessed great growth over Staley's tenure, which has experienced increased hotel rooms around the community, a significant number of events, boosted agency funding, growth in staff and much more.
"It has been a tremendous honor to serve as the president and CEO of TTS for the past five years and I am incredibly proud of everything that our team has accomplished together during this period," said Staley. "We've made meaningful progress toward the promotion and economic impact for our community and have made some of the best friends of my life while at TTS. While my tenure isn't quite up yet, I am incredibly thankful for the many years I've had the opportunity to work in this great community."
Rush has both nonprofit and private sector experience. Prior to returning to TTS, she served as the vice president of marketing and communications for Bryant Bank, a community bank based in Alabama that grew from the seventh largest bank in Alabama to the fourth in 2021 based on asset size during her time there. Her experience ranges from strategic marketing and communications, brand management, business development, community relations, sales and fundraising, event management, and media buying.
"Kelsey has gained experience at every turn in her career as a marketing vice president for a large corporation as well as working directly in the tourism and nonprofit industry," said Max Karrh, TTS vice chair and a SVP at Bryant Bank. "She brings the experience necessary to move TTS – a destination marketing organization – forward in the trajectory that Don Staley has the organization heading now. The board of directors is proud of the TTS team and its success in creating tourism opportunities for West Alabama."
Rush has taken on an active role in the community and is currently on The Chamber of Commerce of West Alabama's executive committee as the vice chair for marketing and communications. She earned the highest honor bestowed by the Chamber, the Charles H. Land Member of the Year, in 2020. Rush volunteers for Junior Achievement and has engaged with several organizations such as Tuscaloosa's One Place, Young Tuscaloosa, the PARA Foundation, United Way, and more. Rush is pursuing her masters in advertising and public relations with a concentration in marketing communication management through The University of Alabama's Bama by Distance program and will graduate in December and completed her travel marketing professional (TMP) certification through the Southeast Tourism Society in 2014.
"TTS is excited about the opportunity to work with Kelsey as our new president and CEO in waiting.  She has the experience and the talent to excel this organization to new heights," said Samyra Snoddy, TTS board chair and senior revenue officer for the City of Tuscaloosa.  "We have been extremely pleased with her and appreciate her dedication to TTS and her passion for serving our community.  We look forward to a vibrant and flourishing future for our organization as she continues the exceptional path Don Staley has laid out."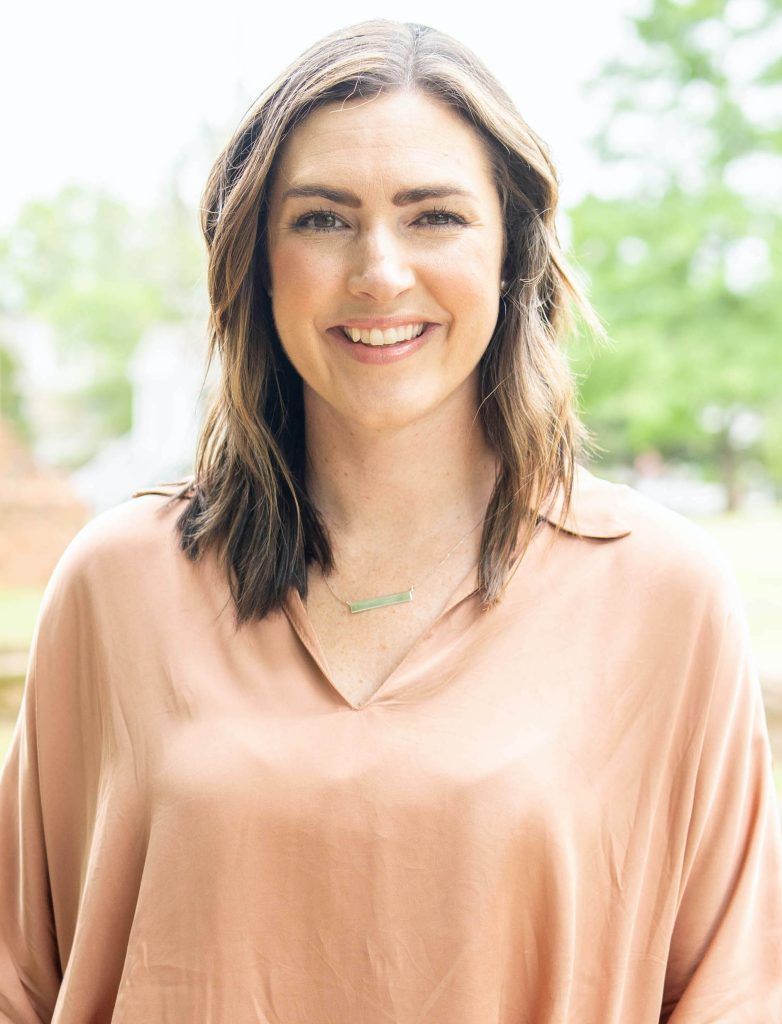 ###
Tuscaloosa, Ala. ~ Tuscaloosa Toyota, PARA's Ol' Colony Golf, and Tuscaloosa Tourism & Sports (TTS) will host a press conference to announce the Tuscaloosa Toyota Golf Classic, an official qualifier for the Ladies Professional Golf Association (LPGA) EPSON Tour. The inaugural event is the first professional golf tournament to come to our community of West Alabama and one of more than 20 EPSON Tour tournament venues across the nation in 2022.
A press conference to announce the tournament will be presented at Ol' Colony Golf Complex, located at 401 Old Colony Road, on April 14 at 10 a.m.
David DeSantis, general manager of Tuscaloosa Toyota and Title Sponsor said, "This isn't just about the Tuscaloosa Toyota philosophy of supporting our local community, it's about motivating power and big dreams. This tournament demonstrates the passion, perseverance, pursuit of goals, and the vision to achieve for young women," he said. "We are proud to bring this inaugural event to Ol' Colony and the community."
Hardy McCollum, chairman of the Ol' Colony Board of Governors said, "PARA and Ol' Colony appreciate the sponsors, Ol' Colony Board of Directors, and TTS who worked hard to secure the EPSON Tour for Ol' Colony. PARA and Ol' Colony appreciate the sponsors and community support which brought the EPSON Tour to Ol' Colony. This demonstrates the top-quality championship course we offer to players in our community and our strong level commitment to growing the game of golf for junior players."
The LPGA is the world's leading professional golf organization for women, with a goal to change the face of golf by making the sport more accessible and inclusive. The EPSON Tour's mission is to produce a pipeline of extraordinary women golfers who are pursuing their dream of playing on the LPGA Tour.
The seven-day event will feature 120 professional women golfers from nearly 30 countries. The three-day tournament, two-day Pro-Am event, and much more, is scheduled for September 26 – October 2.
Press Conference speakers are expected to include:
– Larry White, chairman of tournament media relations
– Hardy McCollum, chairman of Ol' Colony Board of Governors
– Tim Kramer, Sr. Director, Tournament Business Affairs, EPSON Tour
– Stan Adams, executive director of Sports at TTS
– David DeSantis, general manager of Tuscaloosa Toyota and Title Sponsor
– Jerry Pate, Ol' Colony course designer and winner of the 1976 U.S. Open
– Lakareber Abe, 2022 EPSON Tour player, former member of The University of Alabama women's golf team and recipient of the inaugural Joy McCann Culverhouse endowed scholarship
The community is welcome to join in the fun and be a part of the tournament through a variety of sponsorship, volunteer, and spectator opportunities. For more information, please visit www.tuscaloosatoyotaclassic.com. The Tuscaloosa Toyota Golf Classic is scheduled to take place September 30 – October 2, 2022.
###
Josh Rivers will join Tuscaloosa Tourism and Sports (TTS) as the director of community development, effective April 4th. Rivers will be leaving his role as assistant director at the Bryant Conference Center, where he has served for the past 10 years. Rivers joins the TTS team with 12 years of hospitality, tourism, and leadership experience.
"Josh's contributions as a TTS board member along with the working relationship he and TTS has built over time at the Bryant Conference Center will serve him and TTS well in this position moving forward," said Don Staley, president and CEO of TTS. "He brings a depth of knowledge and experience in the hospitality industry that will benefit West Alabama greatly."
Rivers will take on the responsibilities of long-time employee, Bill Buchanan, who unexpectedly passed away this past December. As the director of community development, Rivers will be expected to develop relationships with local tourism service vendors and stakeholders, serve as an advocate for the organization and the industry, and inform locals and visitors about the great assets that Tuscaloosa County has to offer.
"While Josh has significantly big shoes to fill with the passing of longtime TTS family member Bill Buchanan, we know that Josh will honor Bill by carrying forward the many projects he was so passionate about," said Staley.
Prior to joining the TTS team, Rivers has held many roles at the Bryant Conference Center including the building operations coordinator, conference manager and now the assistant director. Previously, Rivers also worked at the Russell House University Union at the University of South Carolina as the operations and events coordinator.
Rivers has been on the Board of Directors for TTS since 2018, having most recently served as the board chair. Rivers attended the University of South Carolina and earned a master's degree at The University of Alabama. He is married to Litsa and they have two children, Larkin and Jackson.
"I am honored to join the TTS family, and I appreciate the confidence and support of Don and his team. I am excited to share the story of our community to our locals as well as our visitors," said Rivers.  "One can never replace Bill Buchanan, but I hope to create a lasting impact in the special way he did."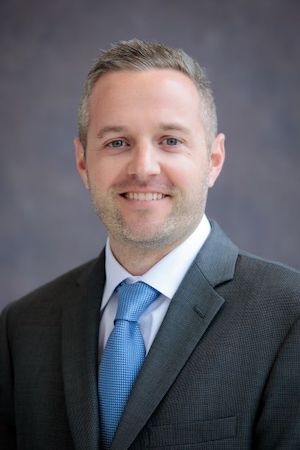 FOR IMMEDIATE RELEASE: WEDNESDAY, SEPTEMBER 29, 2021
STAN ADAMS PROMOTED TO EXECUTIVE DIRECTOR OF SPORTS FOR TUSCALOOSA TOURISM AND SPORTS
Tuscaloosa, AL – President and CEO Don Staley has announced the promotion of Stan Adams to Executive Director of Sports for Tuscaloosa Tourism and Sports (TTS) effective immediately. Adams, who has been with the organization in a full-time role since 2017, most recently held the position of Director of Sports.
"Since Stan's return to Tuscaloosa, he quickly made his professional mark in sports tourism locally, regionally, and nationally," said Staley. "He is a bright star in our profession because of his dedication to his career, and TTS and West Alabama are very fortunate to have someone of his caliber promoting our destination."
The announcement came after TTS' executive committee for the board of directors approved the request by Staley. Adams began his career in the sports tourism industry as an intern for TTS in 2015. Upon graduating from The University of Alabama with a master's in sports management, he joined the Wicomico County, Maryland team as a sports marketing representative in 2016. In 2017 he returned to TTS as the sports sales manager. Adams is also a young professional member with Sports ETA, the sports events and tourism industry's association that provides essential resources for sports commissions, sports destinations, sports event owners, and industry partners.
"I want to thank the TTS board of directors and Don Staley for having the confidence in me to take this next step in my career," said Adams. "Tuscaloosa is home for me – it's where I went to school, started my career, and found my fiancé. I look forward to continuing the success we have had at TTS and taking our organization to new heights through sports tourism."
Tuscaloosa Tourism and Sports' mission is to promote and develop local tourism and sports industries to stimulate Tuscaloosa's economy and enhance the quality of life for all Tuscaloosans. TTS generates lodging, dining, shopping, and entertainment revenue for the City. TTS is a destination marketing organization that promotes tourism to leisure travelers, conferences, conventions, sporting events, and more. To learn more, go to visittuscaloosa.com.
###
The City of Tuscaloosa and the Tuscaloosa County Park and Recreation Authority will host a Fourth of July Celebration on the River on Sunday, July 4, from 6 to 9 p.m. at the Tuscaloosa Amphitheater. This free, family-friendly event is open to the public and will include live music, kids' activities, fireworks, and more.
The PARA kids' zone, which will be located inside the Amphitheater, will open at 6 p.m. with games and activities for all ages. The Tuscaloosa Symphony Orchestra will perform around 7:45 p.m. Fireworks will begin at 9 p.m. after brief remarks from Mayor Walt Maddox.
"We are thrilled to bring back our City's celebration of the birth of our nation this Fourth of July, after having a scaled-down event last year," Mayor Maddox says. "Now that we can safely gather outdoors, the City of Tuscaloosa can celebrate this important day in a way that would make the founding fathers proud."
Limited parking will be available in the grass lot by the Amphitheater. Attendees may also park in the free Downtown Intermodal Facility and take a shuttle or walk to the Amphitheater. Because of construction in the area, Tuscaloosa Police will be on-site directing traffic.
The Amphitheater's clear bag policy will be in effect for this event. To receive text alerts for weather and event information the day of the event, guests can text "TUSC4TH" to 888-777. To learn more, please visit Tuscaloosa.com/COTR.
Last September, Tuscaloosa Tourism & Sports helped launch the Let's Go There campaign, a domestic initiative to inspire future travel amid the coronavirus pandemic. All sectors of the travel industry united to encourage Americans to keep their travel flame lit and plan for "one day."
For most of us, that day is here.
The vaccination rollout has been a strong success here in the U.S., cases have fallen dramatically from the winter surge and we are seeing businesses across the country reopening and welcoming back customers. I, like many of you, am ready to stop wondering and start wandering and reignite a sense of adventure that only travel can bring. In Tuscaloosa, our community events such as the USA Triathlon Duathlon National Championships, Tuscaloosa Amphitheater shows, and Live at the Plaza are picking up steadily. Additionally, our hotels continue to see a positive uptick in bookings, attractions and museum traffic is picking up nicely, and our community members are filled with hope and excitement as they look forward to all that's coming this year! It's a great time to visit Tuscaloosa.
I am thrilled to see the return of our industry and the travelers we serve. We've all missed traveling—the excitement, the anticipation that comes with planning a vacation, spending time with friends and family, and exploring different parts of our great country. And of course, Tuscaloosa has missed our guests this past year—hopefully, that will soon change.
According to an April Harris Poll and Destination Analysts survey, 77% of Americans plan on traveling this summer. In fact, two-thirds of Americans have some sort of travel planned (36%) or booked (30%). While many of us may be dreaming about our next vacation, we need to ensure that we are taking the crucial step of actually booking and taking a trip in the U.S.
Thanks to the strong safety measures in place and the ramped-up vaccination campaign, this is the right moment to reclaim our time lost and renew our sense of adventure. Americans rightly remain concerned about protecting their health and safety and so are we. It has and always will be our top priority. We have Plexiglas to protect our gatekeeper, increased weekly cleaning routine, and enforced social distancing to ensure everyone's safety.
When you and your family are ready to say "Let's Go There"—and I hope that will be very soon—Tuscaloosa is ready and eager to welcome you back.
Let's not spend another day in the ordinary and go find the extraordinary.
National Travel and Tourism Week 2021 (May 2-8) spotlights the collective strength of the U.S. travel industry.
This National Travel and Tourism Week (NTTW), there is more reason than ever to celebrate the collective strength of the U.S. travel and tourism
industry and its dynamic workforce.
The 38th annual NTTW, taking place May 2-8, recognizes the Power of Travel and the critical role our industry will play in bringing back our vibrant
communities, restoring the economy, rebuilding our workforce, and reconnecting America.
Prior to the pandemic, the travel industry was a powerful economic engine, supporting jobs and driving local economies in every pocket of America. The industry had experienced 107 straight months of growth, generated $2.6 trillion in economic output, supported 17 million American jobs, and delivered a $51 billion trade surplus to the U.S. Unfortunately, that strong growth trend plummeted last year due to the pandemic. Travel spending in the U.S. declined 42%, costing the economy $1.1 trillion, while hard-working Americans supported by travel made up a staggering 65% of all U.S. unemployment. Here in Tuscaloosa, travel spending went from $697 million in 2019 to $450 million in 2020. However, Tuscaloosa—and the travel industry—is resilient.
While we faced extraordinary challenges in the past year, our industry united like never before, lifted each other up, aided one another, and devoted ourselves fully to the task of supporting and restoring all sectors of travel. This year's NTTW is an opportunity to turn the page to a new chapter in our industry's story and celebrate its collective power by spotlighting the innumerable ways travel will drive recovery, bring Americans together again, and help define our country's path forward.
Tuscaloosa is participating in NTTW by incorporating the Power of Travel content into all of our social media platforms for the week.
From the Civil Rights Trail to The University of Alabama, Tuscaloosa's travel and tourism industry contributes so much to our local economy and our community's unique character. From all of us at Tuscaloosa Tourism & Sports, we are so excited to share the full power of our industry—and the strength and spirit of Tuscaloosa—this NTTW.