Faces of #VisitTCL: Meet Sharon Thomas
For Sharon Thomas Ransom, barbecue is in her bones. She began learning the craft at age five, when her parents opened a barbecue restaurant in the back of their house. Today – five decades later – she owns and operates Thomas Rib Shack in the community she loves. Thomas Rib Shack is just one of many local restaurants in Tuscaloosa and Northport.
Ransom is as fixed in the community as her barbecue. A natural conversationalist, she entertains her customers and employees all day at the restaurant, and she enjoys being with people. "I love my community," she said. "We're resilient. We bounce back."
About five minutes from downtown, you'll find Thomas Rib Shack, a meat-and-three restaurant that's never really advertised, but has thrived for 50+ years.
The food speaks for itself.
"If you have good food, the people will come, " says Sharon Thomas. Born-and-raised in Tuscaloosa, she's got a lot of friends, because every person that walks through the door is an old or new one, starting at 10 am and not lightening up 'til they sell out.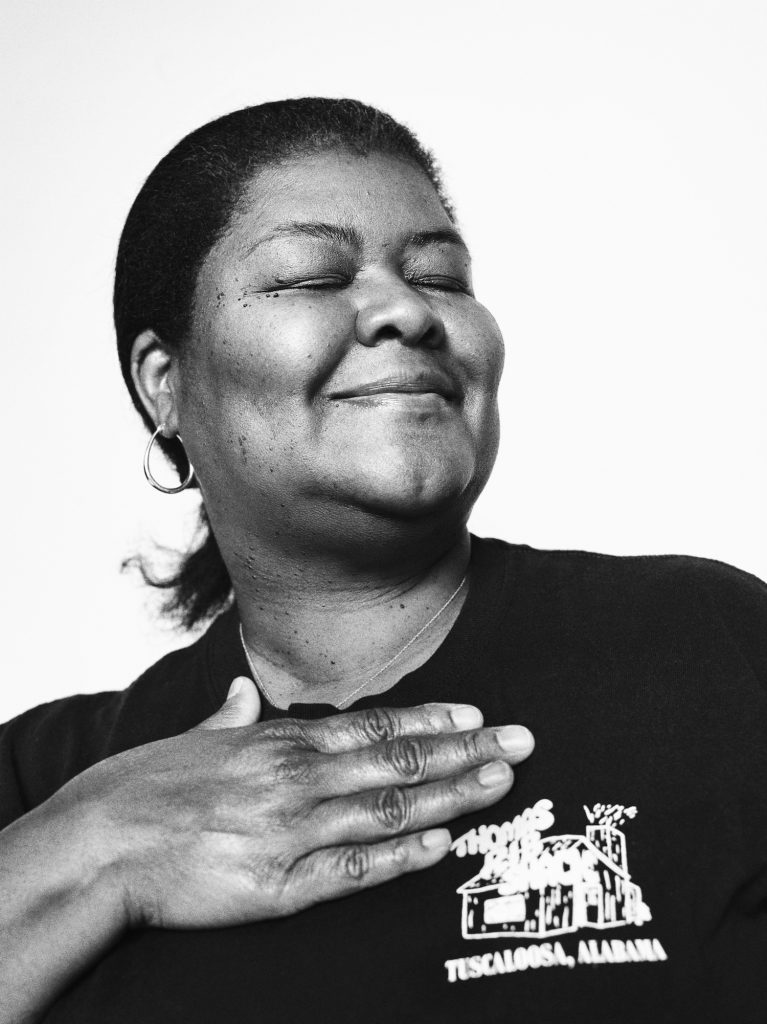 The Southern dishes are down-home, authentic, and consistent, served up in a family-first atmosphere (yep, her kids work there too). Classic fried chicken, fall-off-the-bone ribs, mac-and-cheese, cornbread, and even pig's feet and chitlins.
Sharon remembers her parents perfecting their famous BBQ sauce in the kitchen when she was just 11 years old, and it's been the same ever since. That's what keeps people coming back for more.
What you can expect: "Nothing fancy. Just us." And that's more than enough.
A positive outlook: Recently interviewed on her experience during COVID-19, Sharon shared that the most important lesson she learned was to stay focused, stay faithful, and stay committed, she said. "No matter how bad things look, don't give up. The darkest hours are just before the dawn."
For a true taste of the south, try Thomas Rib Shack!