Fish the Bankhead Tailrace and Holt Reservoir with Jalen Conner
Editor's Note: 27-year-old Jalen Conner is a native of Tuscaloosa and has been fishing in Tuscaloosa County's Holt Reservoir for eight years. A criminal justice student at Tuscaloosa's Stillman College, Conner fishes two tournament trails – the S.A.B.A. and the Jim Austin.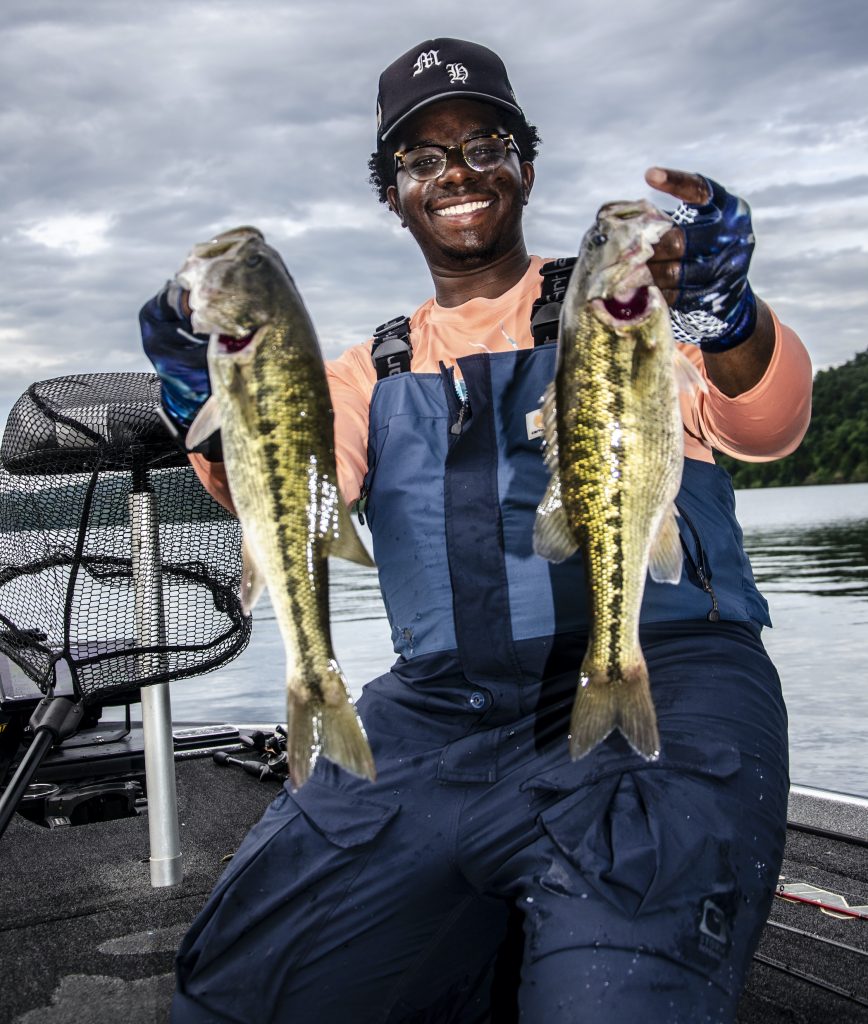 Fish the Bankhead Tailrace to Catch a Wide Variety of Fish:
When fishing in Tuscaloosa County, according to Conner, "When only the generators are running at Bankhead Lock and Dam, you can catch a wide variety of fish in the tailrace, including saltwater stripers, hybrid striped bass, white bass, catfish and crappie. I've seen a 65-pound blue catfish that was caught in that tailrace, and the tailrace homes plenty of eating-size cats too. I've also had some friends who have limited out quickly on catching crappie in the tailrace because they know where the eddy holes are, and the places where the crappie hold when the current's running.
Lock 17 Dam is the Bankhead tailrace border between Tuscaloosa County to the south and Walker County to the north. Numbers of spotted bass are in this tailrace when the current's running, especially when the floodgates are open and the power-generating plant is producing current at the same time. Depending on how much current is moving through the lake, the lake may be 3-4 feet high above normal pool. Once there's little or no current being released by Bankhead Dam, Holt Lake may be 3-4 feet below normal pool. When the current's running strong, and I want to catch largemouths, I'll go further downstream and fish mainly grass and bank cover." 
Fish Holt Lake with Jalen Conner and Outdoor Writer John E. Phillips:
The weatherman had promised a 50% chance of rain when Jalen Conner and I had set a date to fish Holt Reservoir. Because we both realized that the weatherman could be 50% wrong, we decided to go ahead and fish and carried our rain suits with us. We were fishing on the first Thursday in June, 2022. Although we ran almost the entire 20-mile stretch of the reservoir from Bankhead Dam to Holt Dam, we only saw three or four boats all day, with only one boat having a fisherman in it. We put in at Rock Quarry Landing with its boat ramps, restroom facilities and parking (more info here) and went upriver first. 
During the summer months, Conner believes that the best fishing is upriver.
"Another advantage we have when we fish this section of the river during the week is that we rarely, if ever, see jet skis or people water skiing. This section of the Black Warrior River in Tuscaloosa County is unknown to most Alabama anglers. If you enjoy fishing for bass in a river with plenty of grass, points, sandbars, quality backwater and pocket areas and underwater humps as well as islands and ledges in the middle of the river, then Holt Reservoir on the Black Warrior River near Tuscaloosa, is a hidden gem for you to bass fish."
This section of the Black Warrior River runs through some of the most-rural areas in Tuscaloosa County and receives little or no publicity. So, the fishing pressure is almost nonexistent during the week there.