More of D.J. McEachern's Lures for Summertime Bass Fishing at Holt
Editor's Note: D.J. McEachern and his wife, Emily are working toward their PhDs in chemistry at the University of Alabama. D.J. has been bass fishing for 20 years and just recently joined the University of Alabama's Fishing Team. He's been fishing in Tuscaloosa County Holt Reservoir on the Black Warrior River in Tuscaloosa, Ala., for the last three years and catches bass from below Lock 17 all the way down to Holt Lock and Dam. He primarily likes to fish grass in the summertime for bass because grass will give bass good ambush points, shade and oxygen.
While discussing lures, McEachern shared: "I create my own 1/2-ounce jigs. I buy my jig heads online. I keep combining different colors of skirt material I like, until I get the color of jig I want. The jig in this picture is similar to one that Dirty Jigs makes named Dirty Craws. But I put more-brown strands in my skirt with some watermelon-colored strands. Strike King's Rodent in green pumpkin is my favorite flipping bait. I use 3/0 Owner Jungle Hooks with a 5/8-ounce tungsten weight in front of the bait. I like to use this lure when I'm flipping willow grass, and there's a lot of it on this lake.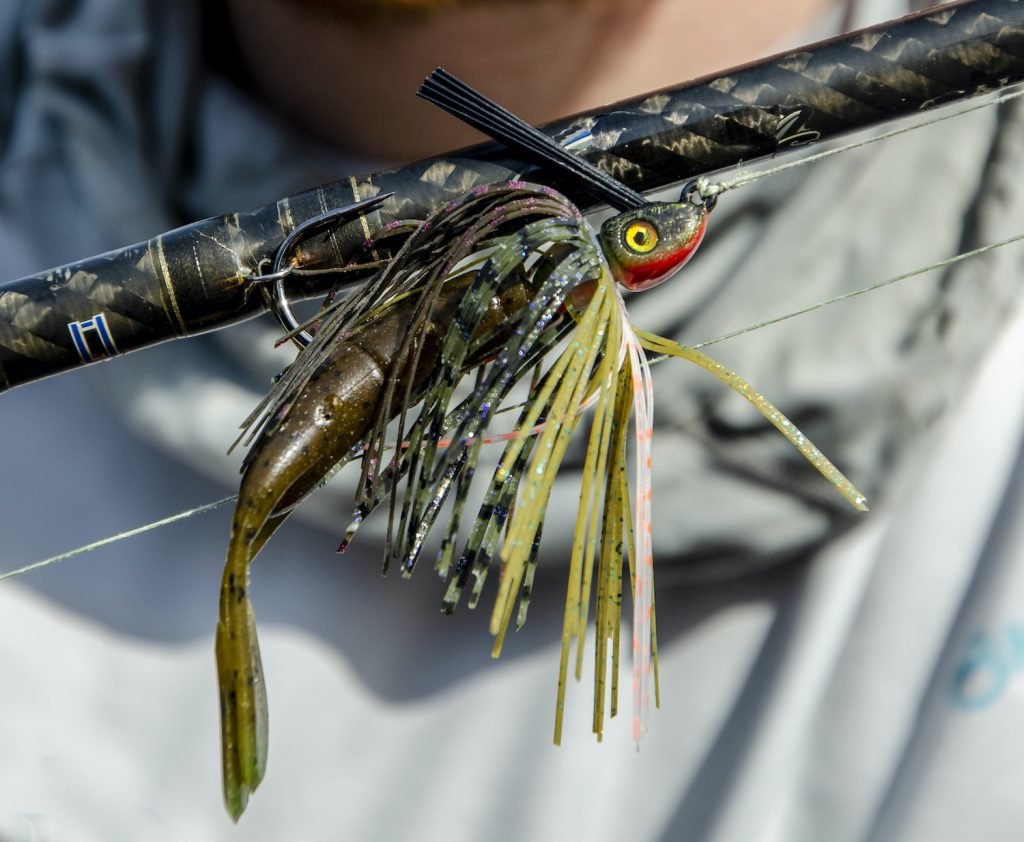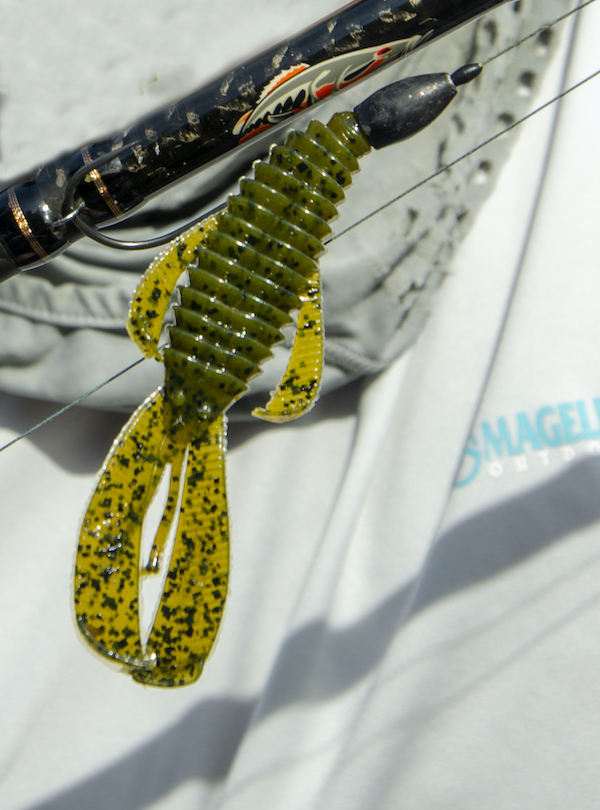 Another lure I like is the Jackall Gavacho Frog. In addition, I like a swim jig made by Strike King that I attach a Speed Craw trailer to with its legs dyed chartreuse. I also like a Berkley Bullet Pop in the ghost gill color.
I mainly fish using the flipping technique because my rod, reel and line have the power to pull a big bass out of the grass, and I'm comfortable flipping. I even flip the Gavacho Frog in the open grass. Flipping is the only technique that I've won a tournament with while fishing with the University of Alabama Fishing Team. I won that tournament on Lay Lake. Because bass are cold blooded, when the air temperature is hot on the lake, then the shallow water is also warm, which speeds-up the bass's metabolism and requires them to eat more than bass holding in cool, deep water."
If you're looking to fish in Tuscaloosa County during the summer months, there are always bass to be caught at Holt – shallow and deep – regardless of where you're fishing on the lake!