Welcome to Starkville: Mississippi's College Town!
We're excited for a fun SEC matchup, and we're glad you're making the trip from Tuscaloosa. An evening kickoff means you have all day to experience everything Starkville has to offer – from the Cotton District to the Community Market.
Kickstart your morning at one of our popular breakfast spots. NutriGroove is a local favorite for delicious smoothies, teas, bagels, wraps and toasts. The, you can head to The Coffee Depot for one of their signature lattes or espressos. They also serve smoothies, cookies, and other sweet treats.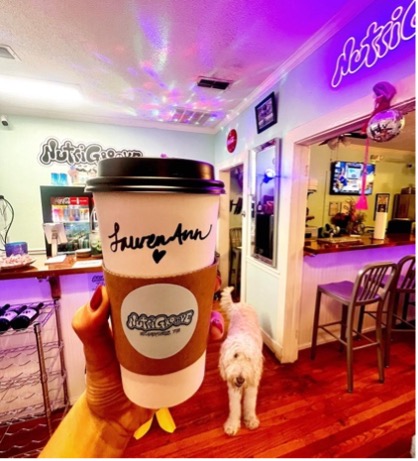 (NUTRIGROOVE)

Next, it's time to shop for fall weather essentials at some of the South's finest boutiques. Stop by B-Unlimited for t-shirts and accessories with Starkville flare or find the perfect gameday outfit at LA Green, a lifestyle boutique offering the latest in women's fashion.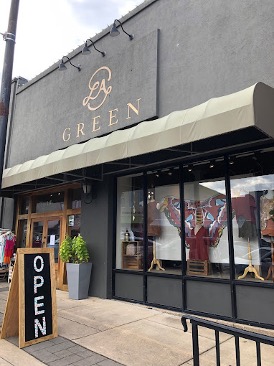 (LA GREEN)
Before you make your way to The Junction for tailgating, stop by the Cotton District to refuel with food and beverage. Little Dooey's has been a staple in our community for over 25 years. You'll find some of the best barbeque, burgers and catfish around – as well as an experience you won't forget.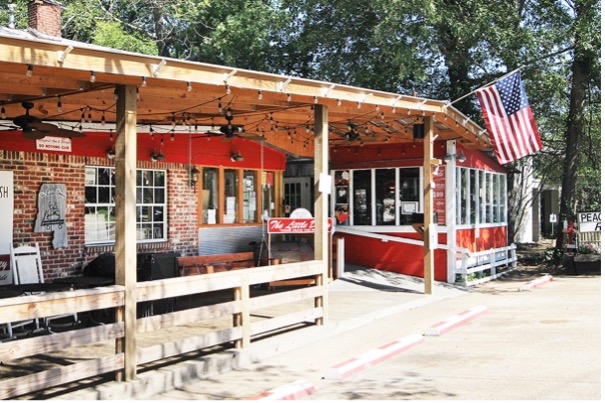 (LITTLE DOOEY'S)
There are plenty of bars to choose from in Mississippi's College Town. Tucked in an alley behind Restaurant Tyler, The Guest Room might be Starkville's best kept secret. They offer an intimate, seated experience, and feature one of the largest bourbon selections in the state. If you're more of the cold-beer-and-pizza type, look no further than Dave's Dark Horse Tavern.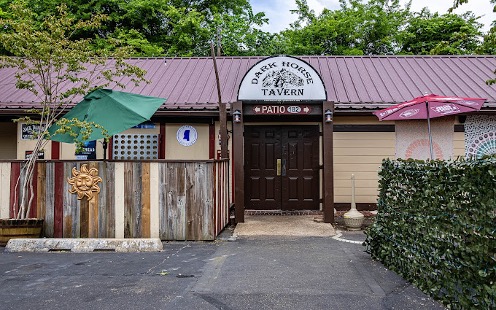 (Dark Horse Tavern)
No weekend in Starkville is complete without tailgating and visiting Mississippi State University. Make sure to head to The Junction, directly across from Davis Wade Stadium. Have a sweet treat at the MAFES Sale Store (or get some cheese to-go), less than a five-minute walk from the stadium. We recommend the muscadine ripple ice cream and Edam cheese!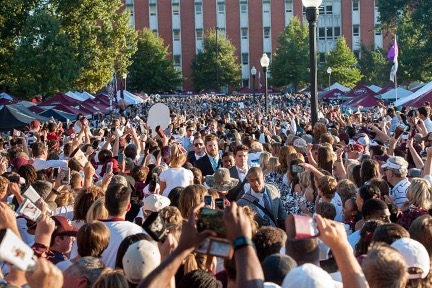 We're so glad to have you in Starkville for the weekend. Our home is your home – and we hope to see you again! For more information on where to shop, eat, play and stay, visit us online at https://www.starkville.org, and connect with us on our Facebook, Instagram, and Twitter. Be sure to download the Visit the SEC pass to check in and earn points towards prizes while you are in Starkville: Mississippi's College Town!
Editor's Note: This blog is part of the SEC Blog Exchange facilitated by the Cities of the SEC partnership. You can enjoy all of the communities SEC schools call home and earn prizes. Check out VisittheSEC.com to find out more.