Visit Tuscaloosa continues to monitor the rapidly changing situation related to the spread of COVID-19. We understand that concerns for health, safety, and the impact on meeting attendance, among other issues, affects our community. Our main priority is the health and safety (physically, economically, and socially) of the residents and visitors of the Tuscaloosa community.
According to the City of Tuscaloosa, there are several steps you can take to protect yourself from getting sick:
Wash your hands often with soap and water for at least 20 seconds. If soap and water are not available, use an alcohol-based hand sanitizer.
Avoid touching your eyes, nose, and mouth with unwashed hands.
Avoid close contact with people who are sick.
Stay home when you are sick.
Cover your cough or sneeze with a tissue, then throw the tissue in the trash.
Clean and disinfect frequently touched objects and surfaces.
We encourage all travelers and attendees to follow the guidelines recommended by the Centers for Disease Control and Prevention.
We want to encourage residents of Tuscaloosa to continue supporting local restaurants while maintaining safe social-distancing practices. The Chamber of Commerce of West Alabama has compiled a spreadsheet of independent & local restaurants offering take-out, drive-thru, & delivery options. Find the list here, and check back as this spreadsheet continues to grow: tuscaloosachamber.com/support-local
Latest News
Follow these links for real-time updates and information:
On March 12, the Southeastern Conference announced the suspension of regular-season competition for teams in all sports on SEC campuses, as well as SEC championship events, until March 30. This includes all SEC events at Texas A&M University. To learn more, visit rolltide.com.
On April 2, the Governor of Alabama announced a statewide stay-at-home order. This went into effect on Saturday, April 3 at 5:00 P.M. The new order allows people to travel to obtain necessary supplies, including food, medication and equipment needed to work from home, and products needed to maintain safety, sanitation and essential maintenance of a home or residence.
Health Authorities and Academics
Looking for more information? Here is a shortlist of trusted resources.
FOR IMMEDIATE RELEASE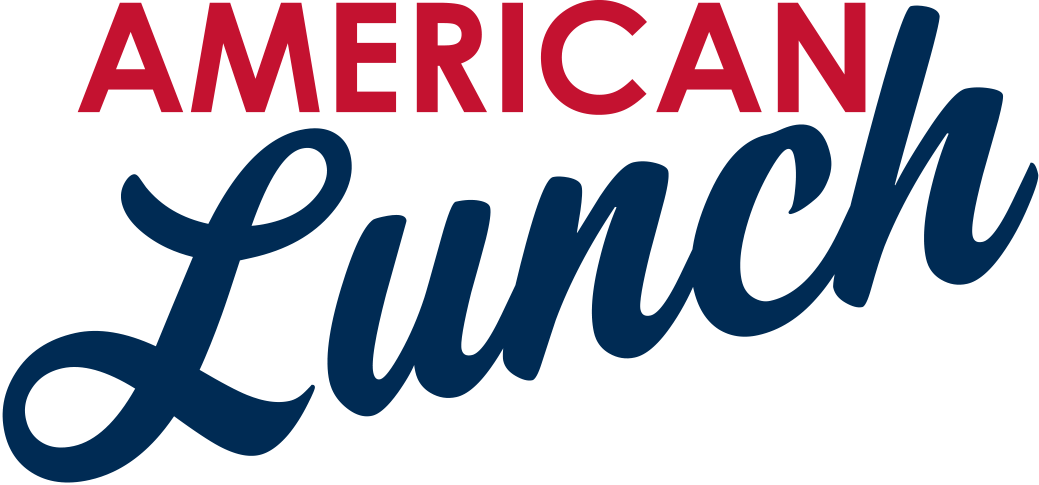 MEDIA CONTACT:
Barrett Elder, Marketing & Communications Director
Tuscaloosa Tourism & Sports
205-391-9200
belder@visittuscaloosa.xyz
TUSCALOOSA TOURISM & SPORTS JOINS WITH "AMERICAN LUNCH" TO SUPPORT HOSPITALITY PARTNERS
TUSCALOOSA, Ala. – Tuscaloosa Tourism & Sports (TTS) announced today it has formed a partnership with Chuck's Fish/FIVE Bar to distribute free lunches for local hospitality workers. The American Lunch food truck will distribute free lunches every Monday through Thursday in front of FIVE Bar and in front of Chuck's Fish on Fridays. American Lunch will be providing meals starting at 11:00 a.m. each day until they run out of food. TTS will provide a donation to support the truck during the COVID-19 (Coronavirus) Pandemic.
"We are not content to sit on the sideline during the pandemic," said CEO Don Staley. "We saw what American Lunch is doing last night on WVUA-23, and immediately thought this would be a perfect way for TTS to really get in the game."
"We are thrilled to find a way to give back to our community, and especially our hospitality workers, who have been hit particularly hard by the pandemic, said Staley. "An unfortunate side effect of socially isolating and putting our trips on hold is the damage it does to our hotels, restaurants, bars, and others in the hospitality industry." Staley added, "During the pandemic, our team at TTS will continue to stand by our mission – to enhance the quality of life for all Tuscaloosans."
Erin Barfield, Manager of Chuck's Fish & FIVE Bar told Staley, "I am so excited to partner American Lunch with Tuscaloosa Tourism and Sports and think ensuring we reach the hospitality workers is so crucial!"
American Lunch is a 501(c)(3) nonprofit organization that delivers hot meals to people in need. The meals, which are grab-and-go sack lunches to limit the spread of germs, are served during the week from a mobile food truck in the community. American Lunch operates in five locations across Alabama including Athens, Birmingham, Destin, Mobile, and Tuscaloosa. More information about the American Lunch food truck, including volunteer opportunities, is available on their website at americanlunch.org.
###
Longtime USA Triathlon National Championships host to welcome nation's best run-bike-run athletes
COLORADO SPRINGS, Colo. — USA Triathlon today announced Tuscaloosa, Alabama, as the host city for the 2020-21 USA Triathlon Duathlon National Championships. The city, a longtime host of USA Triathlon National Championship events and other premier triathlon competitions, will welcome the nation's best run-bike-run athletes as they compete for national titles in three events.
Tuscaloosa served as the host of the 2008 U.S. Olympic Team Trials for triathlon, the 2009-10 USA Triathlon Age Group National Championships and the 2007-08, 2011-12 and 2017-18 USA Triathlon Collegiate Club National Championships.
The venue for Duathlon Nationals is centered at the Tuscaloosa Amphitheater, similar to that of Age Group and Collegiate Club Nationals. The bike and run courses will take athletes on the Tuscaloosa River Walk along the Black Warrior River, before traversing Jack Warner Parkway and returning to the amphitheater for the finish. Specific race distances and course information will be shared on usatriathlon.org when available.
"Tuscaloosa has welcomed USA Triathlon's top elite, age-group and collegiate club competitors for many years, always presenting a first-class venue and invaluable city-wide support," said Brian D'Amico, USA Triathlon Events Director. "The decision to bring a National Championship event back to Tuscaloosa in 2020-21 was an easy one, and we look forward to showcasing the Tuscaloosa Amphitheater to our nation's top duathletes."
"We are always excited to work with the team at USA Triathlon," said Don Staley, President and CEO of Tuscaloosa Tourism & Sports. "With 2019 being the Bicentennial year for our city, it not only feels like the end of one chapter, but the beginning of a new one. The relationship we have built with the USA Triathlon team has allowed us to produce first class events, and we hope to continue that well into the new centennial. The championships have continuously offered us the opportunity to introduce these world class athletes to Tuscaloosa and even welcome back many repeat athletes. We are looking forward to creating a memorable experience for everyone involved."
The 2020 Duathlon National Championships will be held May 30-31, and registration will open shortly following the 2019 race in April. The dates for the 2021 edition are May 22-23.
Race weekend will feature national championships in the non-drafting standard distance (approximately a 10-kilometer run, 40-kilometer bike, 5-kilometer run), non-drafting sprint (approximately a 5k run, 20k bike, 2.5k run) and draft-legal sprint (approximately a 5k run, 20k bike, 2.5k run). The draft-legal format is similar to what is contested in elite International Triathlon Union (ITU) competition, and is gaining popularity at the age-group level.
Top age-group finishers in each race will earn the opportunity to represent USA Triathlon's amateur Team USA at the ITU Duathlon World Championships, held as part of the ITU Multisport World Championships. For more information about qualifying for and representing Team USA, visit usatriathlon.org/teamusa.
Duathlon Nationals was held in Greenville, South Carolina, in 2018, welcoming more than 1,100 athletes to mark the third-largest field in the event's history. The 2019 edition will return to Greenville on April 13-14. Prior to Greenville, Duathlon Nationals was held in Bend, Oregon, from 2016-17.
About USA Triathlon
USA Triathlon is proud to serve as the National Governing Body for triathlon, as well as duathlon, aquathlon, aquabike, winter triathlon, off-road triathlon and paratriathlon in the United States. Founded in 1982, USA Triathlon sanctions more than 4,300 events and connects with more than 400,000 members each year, making it the largest multisport organization in the world. In addition to its work at the grassroots level with athletes, coaches, and race directors – as well as the USA Triathlon Foundation – USA Triathlon provides leadership and support to elite athletes competing at international events, including International Triathlon Union (ITU) World Championships, Pan American Games and the Olympic and Paralympic Games. USA Triathlon is a proud member of the ITU and the United States Olympic Committee (USOC).
Media Contacts
Caryn Maconi, Communications Manager
719-955-2828 | caryn.maconi@usatriathlon.org
Chuck Menke, Chief Marketing Officer
719-955-2827 | chuck.menke@usatriathlon.org