The ultimate gameday experience in Tuscaloosa, Alabama, home to The University of Alabama and the Crimson Tide, offers one of the most electric atmospheres that college football has to offer. Sometimes called "The City of Champions," Tuscaloosa is a vibrant community filled with local restaurants to satisfy every palate, a walkable downtown complete with live music, outdoor spaces to explore, and a destination that's easily accessible – no matter what direction you're coming from.
For a true taste of the game day experience, kick off the weekend with a trip to the Bryant Museum, where you'll find exhibits, artifacts, and memorabilia that traces the long history of The University of Alabama football. Once you're done taking in the knowledge of Alabama Football's legendary past, it's time to enjoy the beautiful campus. From the museum, walk over to the Quad for what will become a tailgating experience you won't soon forget. Hundreds of tents are filled with friends and family as they join in fellowship, indulge in great food and drinks, and cheer on other football teams across the nation as they await Alabama's kickoff.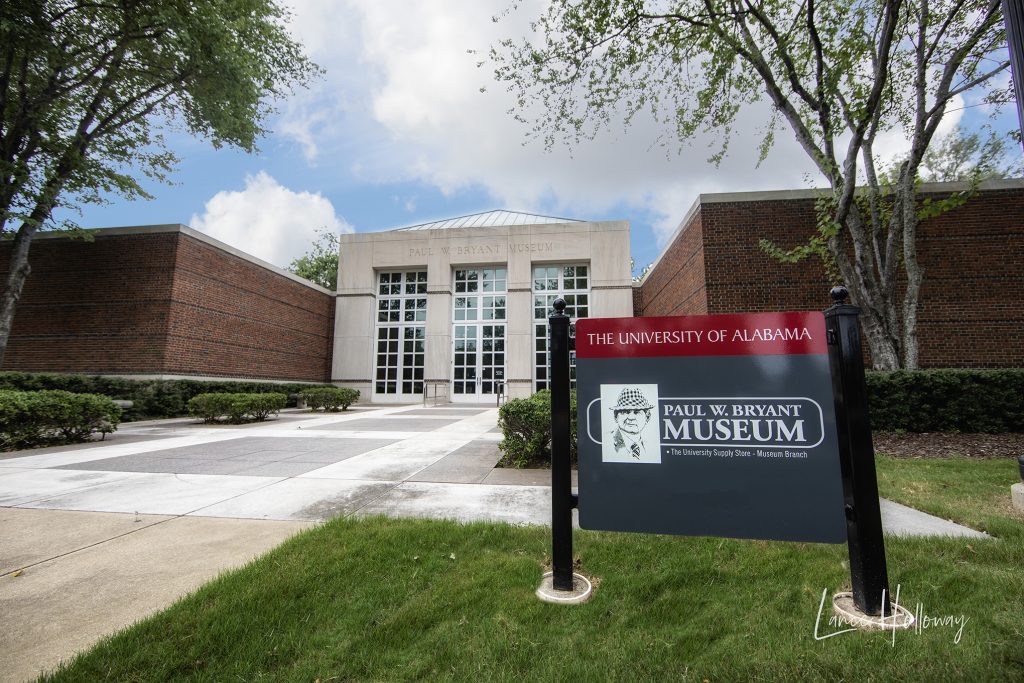 Another stop you won't want to miss is the Walk of Champions and the Coaches Walk, located at the north end of Bryant Denny Stadium. The Walk of Champions includes granite tablets commemorating the school's title seasons. But what makes it so special on game days takes place two hours and 15 minutes prior to kickoff. The Alabama team buses drop the players and coaches off at the walkway where thousands of fans greet them with smiles and roaring cheers to watch some of college football's most elite walk to the locker room.
After cheering on the Tide, it's time to experience the energetic nightlife in T-Town. While there are many options to select from, be sure to check out options located along The Strip, Downtown, or in Temerson Square, as well as a variety of other locations throughout the city. Many restaurants and bars feature live music, especially throughout game day weekends.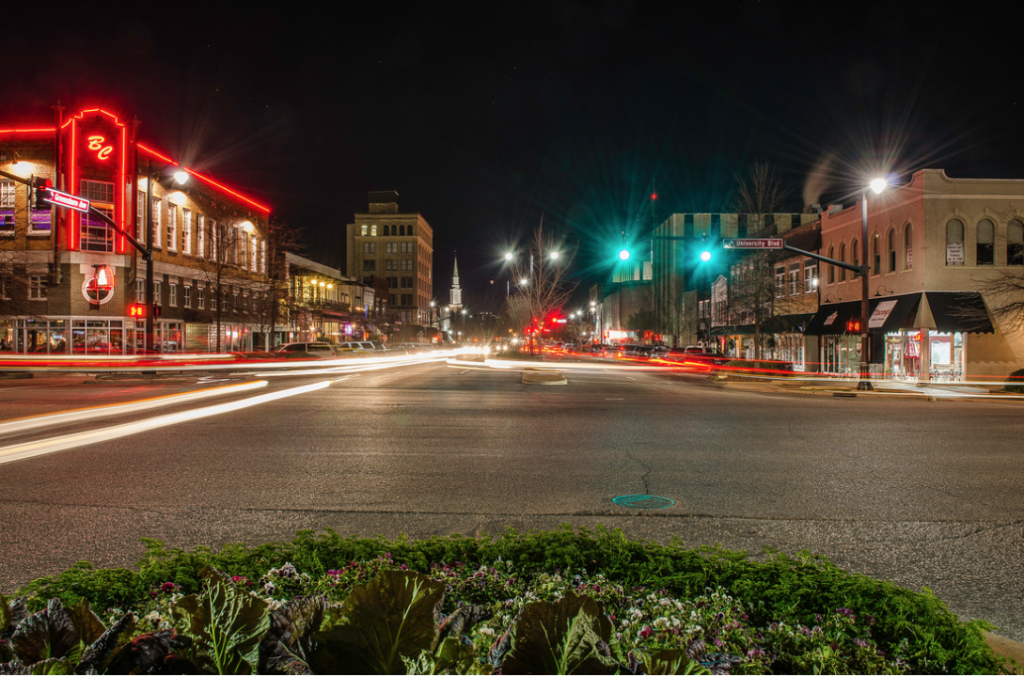 Whether you arrived to town early or have time before returning home, consider exploring the Tuscaloosa Civil Rights Trail. This self-guided, 18-stop trail includes many stories to help you understand Tuscaloosa's place in civil rights history, but most importantly, highlights the history of how Tuscaloosa's color barrier was broken by the courageous efforts of many black and a few white foot soldiers.
When planning your trip, search visittuscaloosa.com for all things Tuscaloosa. We welcome you with open arms and know you'll make legendary memories to last a lifetime while here. Roll Tide!
A Game Day Must: Don't miss out on a Denny Dog (aka Stadium Dog). Quite possibly the next best thing outside of the game itself and sold in Bryant Denny!
Photo Credit: Alabama Athletics
Tomorrow begins a big weekend in Tuscaloosa! Bama football returns for homecoming, Druid City Pride weekend runs through Sunday, and the Children's Hands-On Museum always has something fun for the kids. The entertainment district will be in effect in Downtown Tuscaloosa again this weekend, so take the opportunity to get out, grab a drink, and explore Tuscaloosa's unique downtown area and events.
On Friday night downtown Tuscaloosa will be buzzing with excitement and activity. In addition to the area being an entertainment district from 9:00 a.m. to 10:00 p.m. Druid City Pride will host a block party from 5:30 p.m. to 9:00 p.m on 22nd Avenue between Alcove and Grace Aberdeen. Druid City Pride is a local organization dedicated to celebrating, serving, and supporting the LGBTQ+ community in Tuscaloosa. Great drinks from Alcove and Monarch, cornhole, and live music by incredible blues musician Janelle Frost will give you and your friends a fun place to unwind and kick off a great Pride weekend in Tuscaloosa. Come out and enjoy a good time!
The Crimson Tide returns home under the lights of Bryant-Denny this Saturday night to battle divisional foe Arkansas for homecoming. Alabama will kick off at 6:15 as a whopping 30.5-point favorite and will be looking to Coach Saban and the fans to make sure they haven't been affected by the "rat poison" that comes along with beating SEC teams 66-3. If you haven't purchased a ticket yet, don't worry. There are still some tickets left on rolltide.com. There are several special homecoming activities happening this weekend, such as a step show on Friday night at 8:30 p.m. and parade on Saturday at 1:00 p.m. Get out and enjoy the best gameday experience in all of college football.
The Children's Hands-On Museum always has fun events for the kids, and this weekend is no exception. On Saturday from 10 a.m. to 4 p.m. things will get spooky as Halloween takes over for the Goblin Gala. Kids will enjoy treats, activities, and games in a fun Halloween setting. The Children's Hands-On Museum is always providing fun things for kids to do in the One and Only Tuscaloosa. Stop by before the homecoming game on Saturday and get into the Halloween spirit.
Join Band Of Brothers Brewing Sunday, October 15th for Trucks By The Tracks with your favorite local food trucks. Band of Brothers is hosting Pastor's Kitchen, Simple Southern Cuisine, Get MIX'D, Lolly's Sugar Shack and more. This event is your chance to experience great beer, live music, and good company. What could be better? The brewery opens at 1:00 p.m. with food trucks arriving at 1:30. Live music performed by the Tarred and Feathered Band will begin at 2:00. It's going to be a large time!
The Alabama Crimson Tide soccer team is in town on Sunday afternoon taking on the Mississippi State Bulldogs at 5 p.m. Both teams are coming off of loses and will be fighting hard to get their schedule back on track. The Crimson Tide's record is 9-6-1 and the Bulldogs are 7-3-3. Sporting events at The University of Alabama are always a good time. As always, admission is free so it is a great event to take the whole family to.
We have tons more going on so check out our great upcoming events below, and follow us on our social media pages (@visittuscaloosa) for more announcements.
Contributors: Danny Owen & Rachel Horton