From hiking and fishing to biking, boating and more, Tuscaloosa County is the perfect playground for outdoor enthusiasts. If you're looking for things to do in Tuscaloosa – or around the community – you've come to the right place for outdoor options!
Whether you're chasing adrenaline-fueled adventure or a leisurely stroll in the sun, Tuscaloosa's proximity to countless lakes, rivers and trails gives visitors easy access to the great outdoors. Discover how to experience the best of Mother Nature.
RIVER RANGERS
The heart of Tuscaloosa is the Black Warrior River, and the Tuscaloosa Riverwalk is a testament to the city's adoration of this waterway. With 4.2 miles of woodsy, pet-friendly paths along the river's southern bank — plus a playground and splash pad for the littles — there's fun to be had around every bend.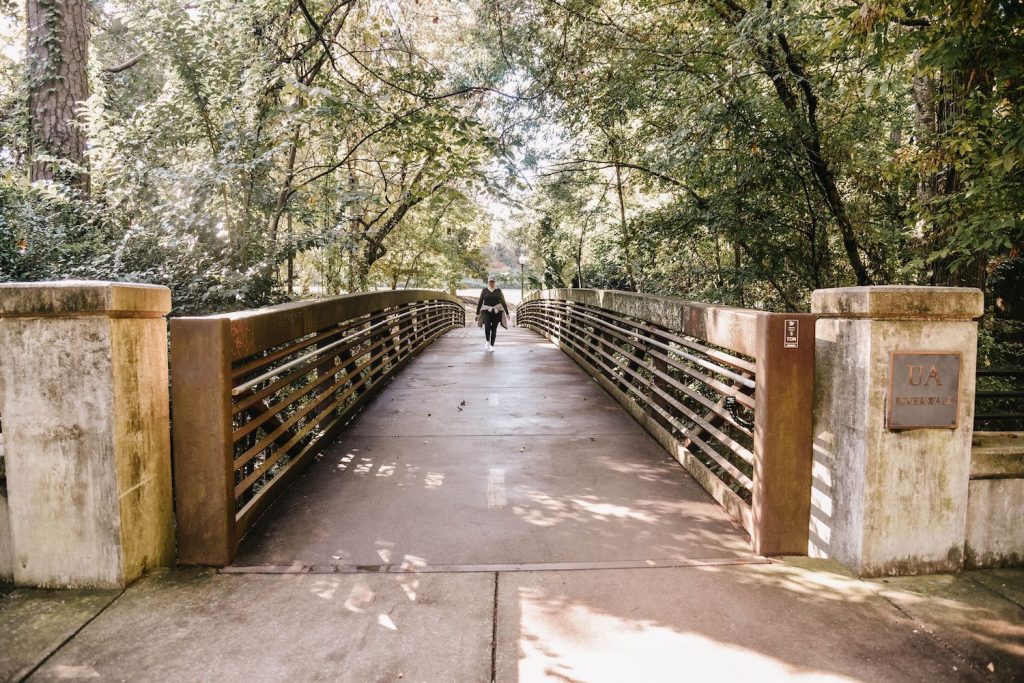 The new Randall Family Park and Trailhead along the northern bank of the Riverwalk adds to the excitement, offering additional places to play, explore and revel in the river's beauty. Tuscaloosa's neighboring city, Northport, also offers a paved path connecting guests to its historic downtown.
PLAYTIME PROS
Thanks to the city's array of parks and playgrounds, playtime is never far away. At the sprawling Sokol Park, discover bike trails, playfields and Mason's Place, the city's first public all-inclusive playground, designed to allow children of all ages and abilities to play together.
Hurricane Creek Park is home to a creek with multiple swimming holes, rope swings and waterfalls, plus about 7 miles of hiking trails. To check out more parks and playgrounds, visit tcpara.org.
If a round of golf is more your speed, head to Ol' Colony Golf Course. Fun fact: The 18-hole, public course is also home to the UA golf teams.
LAKE LOVERS AND CAMPING CONNOISSEURS
Lake Lurleen State Park is only 9 miles from Tuscaloosa, but this scenic retreat feels worlds away from the hustle of Tuscaloosa on game day. The park features 91 campsites with water and electric hookups, but the real star of the show is the lake itself and its 23 miles of shore-hugging trails that beckon hikers and bikers alike.
Other local favorites include Lake Nicol, which is popular with bird watchers and paddleboarders, and Harris Lake, where you'll often find locals going for a swim or relaxing in a hammock. Venture a bit further afield to discover Deerlick Creek Campground, where 46 campgrounds are nestled in a forest along the shores of Holt Lake. Need a Paddleboard rental? Check out Tuscaloosa Paddleboard for a convenient option! Need a pontoon boat rental? Check out Pier 43 on Lake Tuscaloosa.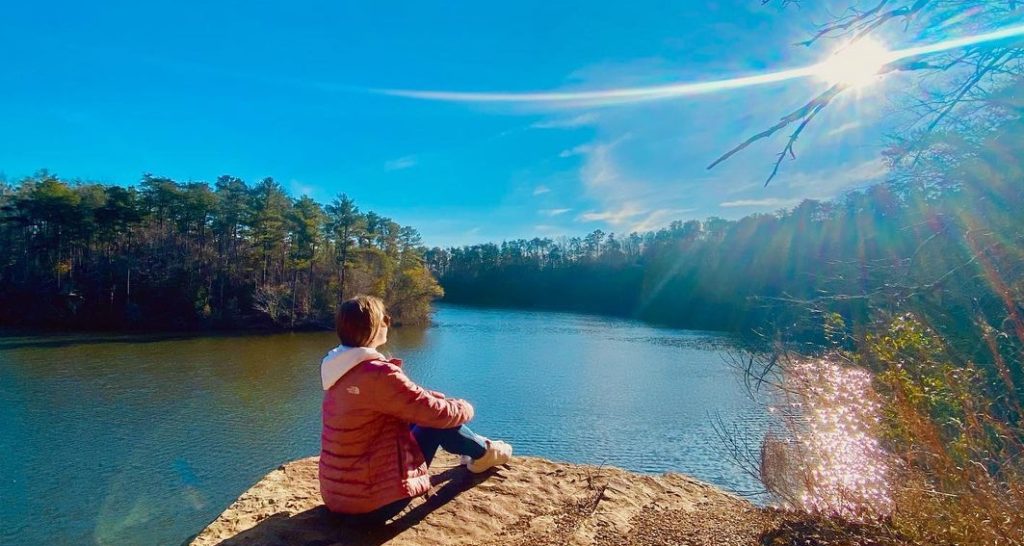 FISHING FANATICS
Anglers in Tuscaloosa don't have to travel far to find a place to cast their lines. The Black Warrior River runs right through town and contains thousands of spotted bass per river mile, making it a dream destination for fishing. Just 5 miles north of town is Lake Tuscaloosa, a man-made reservoir with nearly 180 miles of shoreline perfect for fishing. When you're ready to put a boat in the water, check out this blog for some boat landings in the area.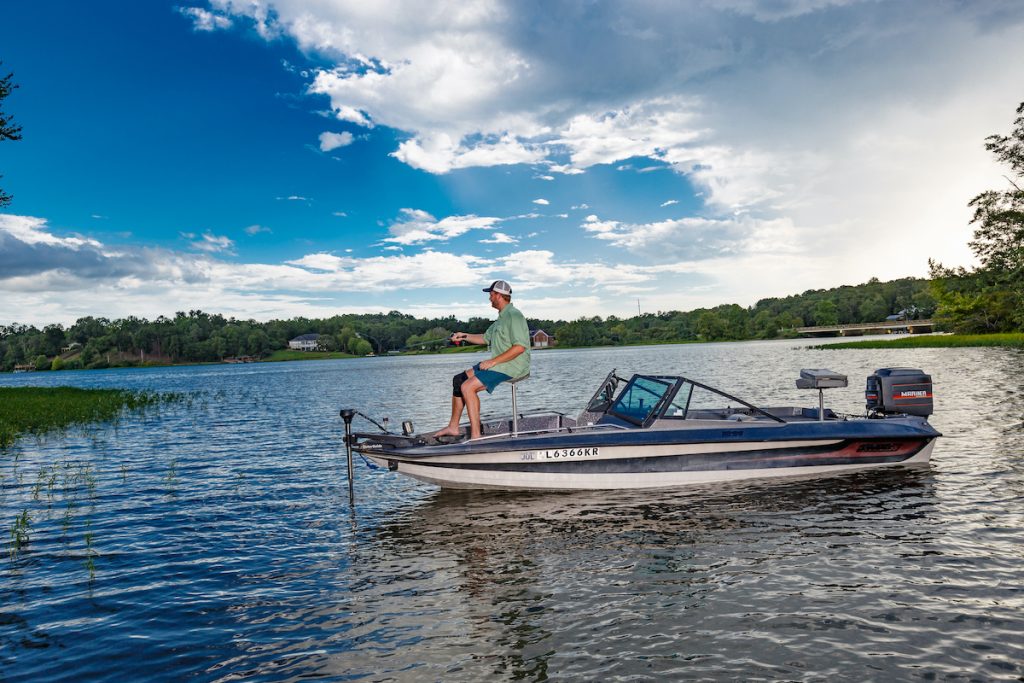 Still looking for things to do in Tuscaloosa? Continue to explore our website or contact our office today for personalized suggestions!