The T-Town Edition
It's beginning to look a lot like Christmas in and around the Tuscaloosa and Northport area! While we had one of the most beautiful fall seasons, the leaves have now fallen and there's a slight chill in the air. We now turn to some of our most beloved holiday events of the year. In this edition, we'll share a few of our favorite festivities, so get your scarves, grab your friends and family, and get ready to have a magnificent time!
Tuscaloosa Tinsel Trail
benefiting Tuscaloosa's One Place
Beloved by all, the Tuscaloosa Tinsel Trail has become a hallmark of the holiday season in West Alabama. Nearly 200 festive trees, combined with the ice skating rink at Government Plaza, allow anyone who visits the opportunity to create traditions that make you feel right at home. Feel the joy of the holiday spirit and select your favorite trees as you stroll through Government Plaza. The Tinsel Trail runs through January 17th.
Check out all of the fun activities taking place along the trail and learn more here!
Location: Government Plaza – 2106 6th St, Tuscaloosa, AL 35401
Parking: Free parking is available on-site in the City's parking deck.
Holidays on the Plaza
ice skating fun and more
Skate the night away and cherish this delightful cold weather with your friends and family in style. Whether it's your first-time skating or you're a seasoned professional, you're bound to have a blast out on the ice as you overlook the Tinsel Trail – all located within Government Plaza. We are so thankful that the City of Tuscaloosa hosts this for all to enjoy this time of year!
For more information, hours, and tickets, click here.
Tip: Don't forget to bring socks for the skates that are provided.
Location: Government Plaza – 2106 6th St, Tuscaloosa, AL 35401
Parking: Free parking is available on-site in the City's parking deck.
45th Annual West Alabama Christmas Parade
super heroes celebrating Christmas
The 45th annual West Alabama Christmas Parade is happening at 6:30 pm on Monday, December 6th. This parade, put on each year by the Tuscaloosa County Park and Recreation Authority, is one of the biggest Christmas parades in the state! Get bundled up and prepare for an amazing parade through Downtown Tuscaloosa. This year's grand marshals include Jheovanny Gomez, Nancie Blewitt, and Pam Parker.
A tree lighting ceremony will take place on the steps of the Tuscaloosa County Courthouse prior to the parade at 5:15 pm.
To get all the details, visit their website here!
To view the parade map, click here.
Dickens Downton
a victorian Christmas celebration in historic downtown Northport
Dickens Downtown is hosted by the Merchants of Historic Downtown Northport, and it is a FREE family event celebrating the Christmas spirit and the joy of giving. At 5 pm on December 7th, attendees can expect live caroling performances, Father Christmas, snow machines, a tree lighting, and live artist demonstrations. In addition, excerpts of A Christmas Carol by Charles Dickens will be read at Shirley Place and hundreds of people will be dressed in Victorian-era costumes inspired by the popular novel.

For more information about Dickens Downtown, check this out!
Location: Main Avenue in Historic Downtown Northport
Hotel Capstone's Jingle Bar
a hotel bar filled with the Christmas Spirit
Get toasty with the elves at Hotel Capstone. Join them for a SELFIE-worthy explosion of Christmas decor, elf-approved holiday cocktails, and magical moments with friends! Book your office party or just grab a group of loved ones for a festive evening of holiday cheer! This will be open until January 2!
For more information visit here.
Check Out These Additional Events!
– Dec. 5 at 3 pm: Tinsel Trail Pet Night
– Dec. 10 at 6 pm: Tinsel Trail Family Night
– Dec. 10 at 7 pm: Alabama Choir School Winter Concert, Moody Music Bldg. Purchase tickets here.
– Dec. 12 at 2 and 6:30 pm: The Nutcracker, presented by the Tuscaloosa Community Dancers at
the Bama Theatre
– Dec. 13 at 7 pm: Tuscaloosa Symphony Orchestra Annual Holiday Concert, UA School of Music.
Purchase tickets here!
– Dec. 16 at 6 pm: Movie by Moonlight Drive-In, supporting DCH Foundation. Learn more here.

Whether you're looking to explore the outdoors or simply need an activity that allows for safe social distancing, Tuscaloosa is a hidden gem, especially as we work our way through the summer and come upon a beautiful fall season. If you're planning a trip to Tuscaloosa, we encourage you to check out the many local trails within our community. To help, we've identified a few uniquely local top picks below!
We'd love for you to tag @VisitTuscaloosa in any photos you take when you're here!
Lake Lurleen is a favorite of locals looking for relaxation and recreation alike! The park's trails are open to hikers and mountain bikers, and the park offers 91 campsites for those looking for an extended stay. If that isn't enough to draw you in, the park also boasts fishing, swimming, boating, and a beach. Whether it's walking your dog along the shoreline or renting a kayak, Lake Lurleen truly has something for everyone!
About 20 minutes from Tuscaloosa lies another paradise for those looking to enjoy the outdoors: Lake Nicol. This local favorite offers a chance to get off the beaten path and explore the wonder of mother nature. The many species of birds that call the area home make for excellent birdwatching. Visitors also enjoy kayaking, paddleboarding, and picnicking on the shore.
Hurricane Creek has been an important part of the Tuscaloosa community for decades. In fact, the park's popular Eagle Scout Trail was planned and blazed by local scouts. Explore this local favorite by canoeing down the creek, traversing the park's biking and hiking trails, or simply taking in the native plants and wildlife.
Located just 10 minutes east of The University of Alabama campus, the Arboretum has grown to become a perfect spot for an outdoor getaway. Dozens of native and non-native trees provide a nice shade to enjoy the nearly 60 acres of land, situated in the heart of Tuscaloosa. It's also located adjacent to the former University golf course and VA Center.
Munny Sokol Park trails offer over 11 miles of trails where the locals enjoy running, walking, or mountain biking. Located a short drive from downtown Tuscaloosa, Sokol Park offers scenic views and is good for all skill levels. The trail offers a number of activity options, where dogs are also allowed but must be kept on a leash. This park also contains a brand new all-inclusive playground so kids of all ages and abilities can enjoy Sokol.
The Riverwalk is perfect for those who don't want a strenuous hike. This is an excellent paved trail located along the southern bank of the Black Warrior River near Downtown Tuscaloosa. The pathway has plenty of benches, gazebos and hammock-friendly trees for quick breaks and picnics. and offers a playground near River and Another Broken Egg, and a splash pad near the old Bama Belle dock. The trail is well lit.
Last September, Tuscaloosa Tourism & Sports helped launch the Let's Go There campaign, a domestic initiative to inspire future travel amid the coronavirus pandemic. All sectors of the travel industry united to encourage Americans to keep their travel flame lit and plan for "one day."
For most of us, that day is here.
The vaccination rollout has been a strong success here in the U.S., cases have fallen dramatically from the winter surge and we are seeing businesses across the country reopening and welcoming back customers. I, like many of you, am ready to stop wondering and start wandering and reignite a sense of adventure that only travel can bring. In Tuscaloosa, our community events such as the USA Triathlon Duathlon National Championships, Tuscaloosa Amphitheater shows, and Live at the Plaza are picking up steadily. Additionally, our hotels continue to see a positive uptick in bookings, attractions and museum traffic is picking up nicely, and our community members are filled with hope and excitement as they look forward to all that's coming this year! It's a great time to visit Tuscaloosa.
I am thrilled to see the return of our industry and the travelers we serve. We've all missed traveling—the excitement, the anticipation that comes with planning a vacation, spending time with friends and family, and exploring different parts of our great country. And of course, Tuscaloosa has missed our guests this past year—hopefully, that will soon change.
According to an April Harris Poll and Destination Analysts survey, 77% of Americans plan on traveling this summer. In fact, two-thirds of Americans have some sort of travel planned (36%) or booked (30%). While many of us may be dreaming about our next vacation, we need to ensure that we are taking the crucial step of actually booking and taking a trip in the U.S.
Thanks to the strong safety measures in place and the ramped-up vaccination campaign, this is the right moment to reclaim our time lost and renew our sense of adventure. Americans rightly remain concerned about protecting their health and safety and so are we. It has and always will be our top priority. We have Plexiglas to protect our gatekeeper, increased weekly cleaning routine, and enforced social distancing to ensure everyone's safety.
When you and your family are ready to say "Let's Go There"—and I hope that will be very soon—Tuscaloosa is ready and eager to welcome you back.
Let's not spend another day in the ordinary and go find the extraordinary.
National Travel and Tourism Week 2021 (May 2-8) spotlights the collective strength of the U.S. travel industry.
This National Travel and Tourism Week (NTTW), there is more reason than ever to celebrate the collective strength of the U.S. travel and tourism
industry and its dynamic workforce.
The 38th annual NTTW, taking place May 2-8, recognizes the Power of Travel and the critical role our industry will play in bringing back our vibrant
communities, restoring the economy, rebuilding our workforce, and reconnecting America.
Prior to the pandemic, the travel industry was a powerful economic engine, supporting jobs and driving local economies in every pocket of America. The industry had experienced 107 straight months of growth, generated $2.6 trillion in economic output, supported 17 million American jobs, and delivered a $51 billion trade surplus to the U.S. Unfortunately, that strong growth trend plummeted last year due to the pandemic. Travel spending in the U.S. declined 42%, costing the economy $1.1 trillion, while hard-working Americans supported by travel made up a staggering 65% of all U.S. unemployment. Here in Tuscaloosa, travel spending went from $697 million in 2019 to $450 million in 2020. However, Tuscaloosa—and the travel industry—is resilient.
While we faced extraordinary challenges in the past year, our industry united like never before, lifted each other up, aided one another, and devoted ourselves fully to the task of supporting and restoring all sectors of travel. This year's NTTW is an opportunity to turn the page to a new chapter in our industry's story and celebrate its collective power by spotlighting the innumerable ways travel will drive recovery, bring Americans together again, and help define our country's path forward.
Tuscaloosa is participating in NTTW by incorporating the Power of Travel content into all of our social media platforms for the week.
From the Civil Rights Trail to The University of Alabama, Tuscaloosa's travel and tourism industry contributes so much to our local economy and our community's unique character. From all of us at Tuscaloosa Tourism & Sports, we are so excited to share the full power of our industry—and the strength and spirit of Tuscaloosa—this NTTW.
A person who lives and breathes the art of eating food. "Phone eats first" most definitely applies here.
It's a big world out there, with big flavors and big portion sizes! We know that Tuscaloosa fully embodies all things fun and football so it should come as no surprise that the food scene here is highly appreciated and curated for everyone's taste buds. There is no better way to embrace the Tuscaloosa food scene than listening to the advice of local fans/ foodies! After all, word of mouth is the best form of advertising, so here is what we have heard about the tastes of T-Town!
Anyone who says money can't buy you happiness clearly has not spent enough money on pizza!
Heat Pizza
, located in Government Plaza, serves up artisan pizzas and salads from the freshest ingredients in the area. Not only are the pizzas perfect, but Heat also makes some mean cocktails as well. Let's take a dive into one particular foodie favorite pizza- the Meat Lovers. Made with house red sauce, pepperoni, Italian sausage, bacon, ham, and fresh mozzarella, this pizza hits almost all of the points on the Food Pyramid. Thin crust, thick crust, or crispy, Heat isn't picky! Foodie secret, they put the pepperoni under the cheese to ensure the pizza is fully baked and the cheese is melted for you to eat properly. Highly acclaimed and famed- just check the Yelp reviews- Heat Pizza is a foodie's pizza paradise!
Our friends at
Ingram Farms
link with its Cajun connections every Spring to ship the best live crawfish, straight from the bayou, right here to Tuscaloosa. While you might be thinking, how much does a foodie love crawfish? The answer is a lot, especially if we have a southern foodie on our hands. A crawfish tastes like a mix between crab and lobster, but with an extra kick! Most orders come covered in garlic powder, paprika, and Old Bay (plus other spices) so be ready to defeat the heat! Tuscaloosa loves its crawfish so much that Ingram Farms hurries every year to keep its inventory stocked! A real foodie knows you get your order boiled and ready to eat for maximum enjoyment.
Pro tip
: Do
NOT
touch your eyes while or after eating crawfish and make sure to wash your hands thoroughly! Don't say we didn't warn you.
You might be saying to yourself, "TTS, yall talk a lot about Avenue Pub, what's the deal?"
Avenue Pub
is a foodie favorite here in Tuscaloosa and, as always, for some great reasons! Locals typically flock to Avenue Pub to get their burger and beer fix, but a true foodie knows there are big flavors beyond the burger. Foodie favorites include the Bacon Burger- no shock there- Thai Nachos, and its Fried Green Tomato BLT. The Thai Nachos are a twist on your normal version, with a spicy switch-up covered in peanut sauce and shredded chicken. Now if you're from Alabama, you're no stranger to fried green tomatoes and you've probably also seen the movie a handful of times. Avenue Pub's Fried Green Tomato BLT comes prepared extra crispy in between all of the fixings and rye bread. With delicious food to treat everyone's cravings and a fun atmosphere, it's no wonder why foodies flock to Avenue Pub!
Every foodie must get started with the most important meal of the day- breakfast!
The Waysider
has been serving Tuscaloosa for 70 years and is the oldest continuously serving restaurant in West Alabama. The atmosphere of this little old red house will make you feel at home or even like you're sitting at your grandma's table as you wait for your hot stack of pancakes to be served. Foodie to foodie, let's talk biscuits and gravy. The Waysider is known for its red-eye gravy- a true southern classic! The sweet and salty flavors pair perfectly with its buttery, flakey biscuits. While a keen foodie does love the eats, they also are looking for a great atmosphere! Here, guests feel at ease and taken care of. I mean, with 70 years in the business, The Waysider knows how to keep its audience happy!
We know there are so many foodie-approved hot spots here in Tuscaloosa, but we can't write the novel for you! Go out and explore the tastes of Tuscaloosa on your own! Chat with us @visittuscaloosa on Instagram and Facebook to share your foodie stories!
Love is in the air! It's almost Valentine's Day- fresh flower deliveries, a fun night on the town, or maybe just a Netflix night in. Either way, we have some fun ideas for you to make sure you get the final rose this Valentine's Day!
For the Foodies
Do you show love through food? Or maybe, you just love eating food. Well, do we have the perfect spots for you and your sweetheart to hit up this weekend! Everything from gourmet pasta to wine tasting, we got you covered!
For the Adventurers
Are you the type of couple that can't stand to be stuck inside? Maybe romantic candlelight dinners aren't for you- and that's perfectly okay! It's always exciting to get outdoors to enjoy nature but what better way to do that than with the one you care for. And on Valentine's Day nonetheless! Here's what we've got in mind for you:
Lake Nicol is home to several miles of trails that line the banks and cliffs of the lake. Strap on your good shoes and enjoy your partner's company while basking in the scenery of Lake Nicol!

Grab your favorite finger foods and head to the River Walk for an ultra-romantic picnic! Worried about finding the right spot to plant your blanket? The River Walk has many flat areas that are perfect for you to relax and enjoy the banks of the Black Warrior River!

Looking for excitement indoors? Bowlero has reinvented the old traditional bowling experience. The neon lights and music will surely make up for the fact that you have to wear bowling shoes! Go ahead and

snag your lane

while you can!

Swag Tuscaloosa

offers a unique t-shirt printing experience that is bound to make your Valentine's Day one to recall forever! I mean come on, who doesn't want a t-shirt to remember a great day!
For the Singles
If you're anything like me, you might be riding solo this Valentine's Day.
*Cue sad violin music*
Hey, it's all good! Pull the selfish card, make yourself your favorite meal, and pop on a little Netflix because this day is all about you! And let's be honest, who loves you more than you? Here are some Valentine's Day ideas that scream "I Am Single and I Love It":
Grab your favorite bottle of wine at

Craving's Specialty Grocery

. From reds to ros

é, Craving's has a variety that will fit any connoisseur's tastebuds.

Nothing screams "treat yourself" as a good face mask. But what about a face mask AND an amazing bottle of wine from Cravings? Now you're really talking my kinda talk!

Fall in love all over again with

Peterbrooke

and its vast array of fine chocolates. Head over to their store to snag yourself a delicious gift that you won't have to share with anyone but yourself! But really, who wants to share chocolate anyways?

To wind up your night, what could be more perfect than a good movie? Grab your wine and chocolates and get comfy while watching some of the hottest new flicks out to date. Want something seriously romantic? Try

A Walk to Remember

. Looking for something along the lines of a Rom-Com?

Someone Great

has been receiving rave reviews!
Whether you're taking one for the team this year or are feeling lovey-dovey with your partner, this Valentine's Day has opportunities for all kinds of enthusiasts. Don't be shy! Message us on
Facebook
or
Instagram
to share with us how you spent your romantic weekend!
Written By: Olivia Nonnengard
Tuscaloosa has so many restaurants, shops, and outdoor spaces to enjoy, but sometimes it can be difficult to let the good times roll when you're on a tight budget. Thankfully, there are so many activities around town that are either low-cost or free! With endless restaurant specials and outdoor attractions galore, it's so easy to experience Tuscaloosa to the fullest without breaking the bank!
FOOD
Baumhower's: Baumhower's Victory Grille is a restaurant and sports bar chain founded by former Alabama football player Bob Baumhower. The restaurant offers specials that make it easy to dine out without breaking the bank! Their Halftime special is Monday through Friday from 2-6 p.m., with half-priced appetizers and drink specials. Every Thursday from 6-9 p.m. is Girls Night Out, featuring a 2-for-1 menu and discounts on beer and wine. With two locations in Tuscaloosa, stop by this week to enjoy the casual atmosphere and great specials at Baumhower's!
Catch a Taste: Catch a Taste is a food truck in Tuscaloosa that specializes in wings and hot dogs. Their wings can be made in a variety of flavors, including favorites such as sweet honey barbeque and sweet heat. The truck offers daily specials from 11 a.m.-2 p.m., including deals on Polish dawgs, wraps, and wing combos of many sizes. Catch a Taste stops at a different location every day, so make sure you check the stop schedule on their Facebook page to know where they're located!
Heat Pizza Bar: Founded in downtown Tuscaloosa in 2015, Heat Pizza Bar offers artisan pizza and salad made from fresh ingredients. The restaurant has different specials every Monday through Thursday, including deals on specialty pizzas and cocktails. Heat Pizza also has Happy Hour drink specials Monday through Friday from 2-6 p.m. Check out their website to see the full list of specials, and drop in to try one out!
Ruan Thai: Ruan Thai is Tuscaloosa's top destination for a variety of Asian dishes, including traditional Thai favorites and sushi rolls. The restaurant offers curry specials every weekday for only $8.95, including dishes such as red curry and khao soi. The full list of specials is available on their website. If you're in the mood to experience something different, Ruan Thai is a delicious and budget-friendly option!
OUTDOOR
Will May Dog Park: Will May Dog Park is one of the best places in Tuscaloosa to take your furry friend out to play. The park is open daily from 6 a.m.-10 p.m. and offers fenced-in areas for small dogs, large dogs, and a training yard. Best of all, it's free! Enjoy Tuscaloosa's hot summer days with your dog at Will May Dog Park!
Snow Hinton Park: Snow Hinton Park is one of Tuscaloosa's most well-known parks. Facilities including lighted athletic fields, grills, and picnic tables are available for the public to use. Snow Hinton Park is easily recognizable because of its giant jungle gym, but there are also smaller play structures available. There's something for the whole family to enjoy for free at Snow Hinton Park!
Bowers Park: Another free outdoor space that's chock-full of fun activities is Bowers Park. Amenities such as disc golf, lighted tennis courts, volleyball nets, and a playground make this the perfect place to spend an afternoon with family and friends. There's even an indoor facility with fitness equipment and a wood floor gym! Stop by Bowers Park today to enjoy everything that this wonderful park has to offer!
SHOP
The Shirt Shop: The Shirt Shop has been a Tuscaloosa classic since 1979. The shop specializes in upper scale men's, women's, and youth clothing, including a wide selection of gameday attire. In the men's department, you can purchase two pairs of AFTCO shorts and get a free hat! While you're at The Shirt Shop, make sure to inquire about designing your perfect gameday polo. With so much to choose from, you're guaranteed to find something for the whole family!
Today, June 19, marks an incredible milestone for black liberation. Juneteenth, or Freedom Day, is the oldest nationally celebrated commemoration of the ending of slavery in the United States. Recognize today as an opportunity to listen, learn, and act as we fight for progress and equality within our own community. We have compiled a list of 5 ways you can celebrate Juneteenth this year in Tuscaloosa!
Educate Yourself
One of the very best approaches to fully understand what Juneteenth means is to simply spend time listening and learning. We have the Civil Rights Trail that collects, preserves, and tells the stories of the important struggle for civil rights in Tuscaloosa. The trail, museum, and other resources represent the historical honesty necessary for our community to prosper. Enjoy the summer sun and immerse yourself in the rich civil rights history of this city.
Support Black-Owned Businesses
Another incredible way to celebrate this holiday is to support all of the amazing black-owned businesses right here in Tuscaloosa. Want to branch out and try something new? Check out Reggae Flava's delicious, gourmet Jamaican cuisine! They also have fun drinks like the Frozen Pina Colada or the Blue Coconut Rum Runner. If your appetite is far from adventurous, check out the local staple Catfish Heaven. Although their dining rooms are closed, now is the perfect time of year to grab some wings to-go and enjoy the fresh air! For all black-owned businesses in town check out Young Tuscaloosa's list!
Juneteenth Jam
Tonight, the Lookout Rooftop Bar will be celebrating Juneteenth with a limited edition "Juneteenth Jam" cocktail created specifically for this holiday! This concoction can be made with your favorite bourbon or vodka & fresh blackberries! Take in the breathtaking view of the city and enjoy the savory flavor of your delicious cocktail. It's the perfect refreshing way to kick back and enjoy time with your friends and family!
Celebrate
Don't miss out on Tuscaloosa's Juneteenth 2020 Celebration this Saturday from 10 a.m. to 6 p.m. in Snow Hinton Park.  Bring your entire family because there will be voter registration, census registration, games, face painting, and so much more!
Take Action
It is so important to take time to learn about Juneteenth, but the holiday represents much more than simply education. Juneteenth represents the power of change. Educating yourself on our nation's history can only take you so far, it's the tactical actions that make the real difference! One way to embody the spirit of Juneteenth is to volunteer online with the United Nations and its "Let's Fight Racism" initiative. Put your skills to work for a great cause. There are a plethora of ways you can volunteer, whether it be writing an article, developing a communications strategy, or even designing an infographic.
7 Ways to Conquer your Child's Boredom in Tuscaloosa
Create a lifetime of unforgettable memories right here in Tuscaloosa this summer. Kids are out of school, so the pressure is all on the parents to entertain the little ones! Lucky for you, we have an abundance of engaging activities for the whole family to enjoy- especially the young ones! Whether you end up crafting with a take-home pottery kit or indulging in a sweet treat like yogurt and fruit popsicles you (and your kids) are bound to have a wonderful time in the one and only Tuscaloosa!
SWEET TREATS
1. Summer Snow
Cool down with some shaved ice at this local hot spot. Kids will love the vast variety of flavors to choose from, and you will too! From dreamsicle to butterscotch, Summer Snow has a little something for everyone to enjoy in this phenomenal summer weather.
2. La Real Michoacana
This hidden gem is of Tuscaloosa's best-kept secrets! La Real Michoacana has a wide variety of popsicles and is always working on new flavors! Try flavors like Key Lime Pie, or refreshing Peach. They also have chips and tamales if you are looking to snack on something a little more filling.
3. Steel City Pops
Get something fruity, creamy, or cookie-based, the choice is yours! All pops are gluten-free and made with natural ingredients. Steel City Pops rotates flavors based on the season, so you are guaranteed satisfaction with a light and refreshing treat that pairs perfectly with the toasty summer weather in Ttown!
4. Babes Doughnuts
This sweet spot has so many options to please the entire family! Babe's doughnut flavors range from Fruity Pebbles to Maple Bacon. They also serve wraps, cold brew coffee, and signature lattes! If you're avoiding lines, they are still taking orders over the phone. Give them a call and enjoy a delicious doughnut to kick start your day the right way.
CRAFTY/LEARNING ACTIVITIES
5. All Fired Up
This paint your own pottery studio in Tuscaloosa is the perfect place to spend some getting creative with your loved ones. If you're not ready for a public outing, All Fired Up also has a wide variety of take-home pottery kits that includes a guide with tips and tricks to create the best final product. Whether you make a Dunder Mifflin Coffee mug or a set of 2 teardrop bud vases to decorate your home, All Fired Up has options to reflect any personality and style!
6. Children's Hands-On Museum
The Children's Hands-On Museum has something for every day of the week to make learning an interactive and enjoyable experience. Under new social distancing guidelines, CHOM has come up with CHOM at Home to keep your kiddo's entertained and learning. Visit their website to see what interesting topics they have planned for this week and fun facts that will have the entire family entertained!
GET ACTIVE
7. Ice Cream Run Remote Run
Get rid of that cabin fever and get the whole family out for the Ice Cream Remote Run. This run Is taking place during the entire month of June and can be completed wherever you please, on your own time. This is the perfect opportunity to promote a healthy and active lifestyle and to create a bonding family group activity. What are you waiting for? Grab the whole family and head to the Riverwalk, UA campus, or visit one of the many trails Tuscaloosa has to offer. If that's not enough, all participants will also receive a medal at the end of the month.
The Tuscaloosa restaurant scene is continuing to expand with a variety of restaurants. With everything from seafood to southern comfort food and a plethora of cultural influences, there are so many different options to explore. There's no time like the present to check out what these five new Tuscaloosa restaurants have to offer!
King's Kitchen
King's Kitchen is the place to go if you're craving comfort food at a great price! The restaurant has been in business since 2019 and is located on Hargrove Road. Like a typical meat-and-three, diners can choose from a variety of combinations depending on the day, including southern fried chicken tenders, spaghetti casserole, and meatloaf. Burgers, sandwiches, and salads are also available. Whatever you're looking for, it's on the menu and can be picked up curbside at King's Kitchen!
The Juicy Crab
If you're in the mood for seafood, The Juicy Crab has got you covered! The Georgia-based chain has been expanding across the southeast since 2015, and Tuscaloosa got a location of its own in 2019. Situated in Midtown Village, the Cajun-inspired restaurant prides themselves on their special and secret seasoning blend. Blue crab, shrimp, crawfish, and a variety of other seafood favorites are on the menu. Quell those seafood cravings with curbside pickup from The Juicy Crab!
The Biscuit Shop
If you're looking for homemade southern food, look no further than The Biscuit Shop in downtown Northport! The restaurant opened in October 2017 and has been serving up scratch-made biscuits and sandwiches ever since. The menu changes monthly, so be sure to check in regularly to try new flavors and find your favorites. The only catch: you have to get there before they sell out!
Reggae Flava
You may know Reggae Flava as the most colorful of Tuscaloosa's food trucks, but the restaurant recently expanded to a brick-and-mortar location in downtown Tuscaloosa! Authentic Jamaican cuisine is their specialty, serving dishes such as curry chicken, pineapple BBQ jerk salmon, and Jamaican pepper steak. If you're interested in trying something new, Reggae Flava is an excellent choice!
Twelve25
If you're looking for a laid-back atmosphere to enjoy, stop by Twelve25, the newest spot on The Strip! Twelve25 opened in early 2020 and has been thriving in its first year. This spot combines sports, electronic gaming, and nightlife entertainment to create an atmosphere that is unlike anything else in Tuscaloosa! Their menu is filled with burgers, salads, and street-style tacos, and they also offer a traditional bar.
Visit Tuscaloosa continues to monitor the rapidly changing situation related to the spread of COVID-19. We understand that concerns for health, safety, and the impact on meeting attendance, among other issues, affects our community. Our main priority is the health and safety (physically, economically, and socially) of the residents and visitors of the Tuscaloosa community.
According to the City of Tuscaloosa, there are several steps you can take to protect yourself from getting sick:
Wash your hands often with soap and water for at least 20 seconds. If soap and water are not available, use an alcohol-based hand sanitizer.
Avoid touching your eyes, nose, and mouth with unwashed hands.
Avoid close contact with people who are sick.
Stay home when you are sick.
Cover your cough or sneeze with a tissue, then throw the tissue in the trash.
Clean and disinfect frequently touched objects and surfaces.
We encourage all travelers and attendees to follow the guidelines recommended by the Centers for Disease Control and Prevention.
We want to encourage residents of Tuscaloosa to continue supporting local restaurants while maintaining safe social-distancing practices. The Chamber of Commerce of West Alabama has compiled a spreadsheet of independent & local restaurants offering take-out, drive-thru, & delivery options. Find the list here, and check back as this spreadsheet continues to grow: tuscaloosachamber.com/support-local
Latest News
Follow these links for real-time updates and information:
On March 12, the Southeastern Conference announced the suspension of regular-season competition for teams in all sports on SEC campuses, as well as SEC championship events, until March 30. This includes all SEC events at Texas A&M University. To learn more, visit rolltide.com.
On April 2, the Governor of Alabama announced a statewide stay-at-home order. This went into effect on Saturday, April 3 at 5:00 P.M. The new order allows people to travel to obtain necessary supplies, including food, medication and equipment needed to work from home, and products needed to maintain safety, sanitation and essential maintenance of a home or residence.
Health Authorities and Academics
Looking for more information? Here is a shortlist of trusted resources.
FOR IMMEDIATE RELEASE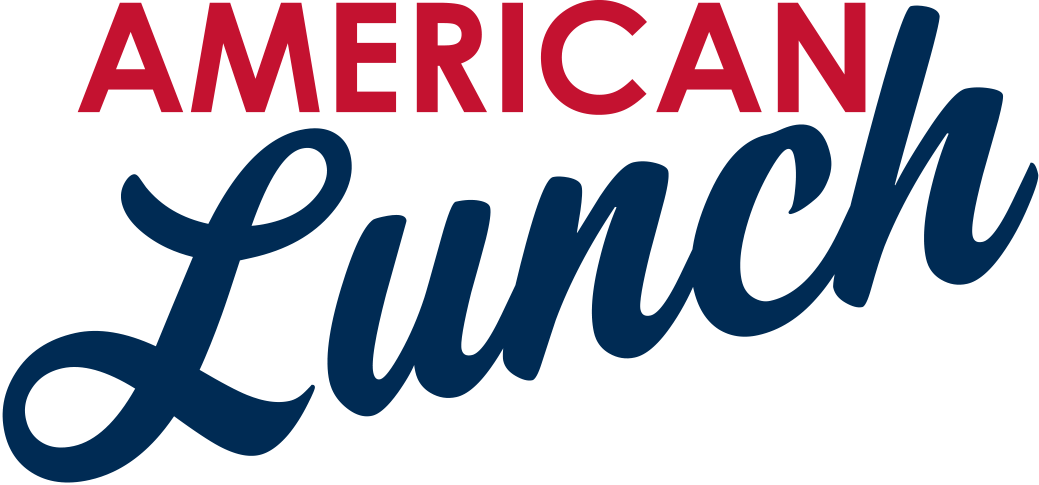 MEDIA CONTACT:
Barrett Elder, Marketing & Communications Director
Tuscaloosa Tourism & Sports
205-391-9200
belder@visittuscaloosa.xyz
TUSCALOOSA TOURISM & SPORTS JOINS WITH "AMERICAN LUNCH" TO SUPPORT HOSPITALITY PARTNERS
TUSCALOOSA, Ala. – Tuscaloosa Tourism & Sports (TTS) announced today it has formed a partnership with Chuck's Fish/FIVE Bar to distribute free lunches for local hospitality workers. The American Lunch food truck will distribute free lunches every Monday through Thursday in front of FIVE Bar and in front of Chuck's Fish on Fridays. American Lunch will be providing meals starting at 11:00 a.m. each day until they run out of food. TTS will provide a donation to support the truck during the COVID-19 (Coronavirus) Pandemic.
"We are not content to sit on the sideline during the pandemic," said CEO Don Staley. "We saw what American Lunch is doing last night on WVUA-23, and immediately thought this would be a perfect way for TTS to really get in the game."
"We are thrilled to find a way to give back to our community, and especially our hospitality workers, who have been hit particularly hard by the pandemic, said Staley. "An unfortunate side effect of socially isolating and putting our trips on hold is the damage it does to our hotels, restaurants, bars, and others in the hospitality industry." Staley added, "During the pandemic, our team at TTS will continue to stand by our mission – to enhance the quality of life for all Tuscaloosans."
Erin Barfield, Manager of Chuck's Fish & FIVE Bar told Staley, "I am so excited to partner American Lunch with Tuscaloosa Tourism and Sports and think ensuring we reach the hospitality workers is so crucial!"
American Lunch is a 501(c)(3) nonprofit organization that delivers hot meals to people in need. The meals, which are grab-and-go sack lunches to limit the spread of germs, are served during the week from a mobile food truck in the community. American Lunch operates in five locations across Alabama including Athens, Birmingham, Destin, Mobile, and Tuscaloosa. More information about the American Lunch food truck, including volunteer opportunities, is available on their website at americanlunch.org.
###