The Bass Baits featuring D.J. McEachern
D.J. McEachern: Fishing in Tuscaloosa County at Holt Reservoir
Editor's Note: D.J. McEachern and his wife, Emily are working toward their PhDs in chemistry at the University of Alabama. D.J. has been bass fishing for 20 years and just recently has joined the University of Alabama's Fishing Team. He's been fishing in Tuscaloosa County's Holt Reservoir on the Black Warrior River in Tuscaloosa for the last three years and catches bass from below Lock 17 all the way down to Holt Lock and Dam. He primarily likes to fish grass in the summertime for bass because grass will give bass good ambush points, shade and oxygen.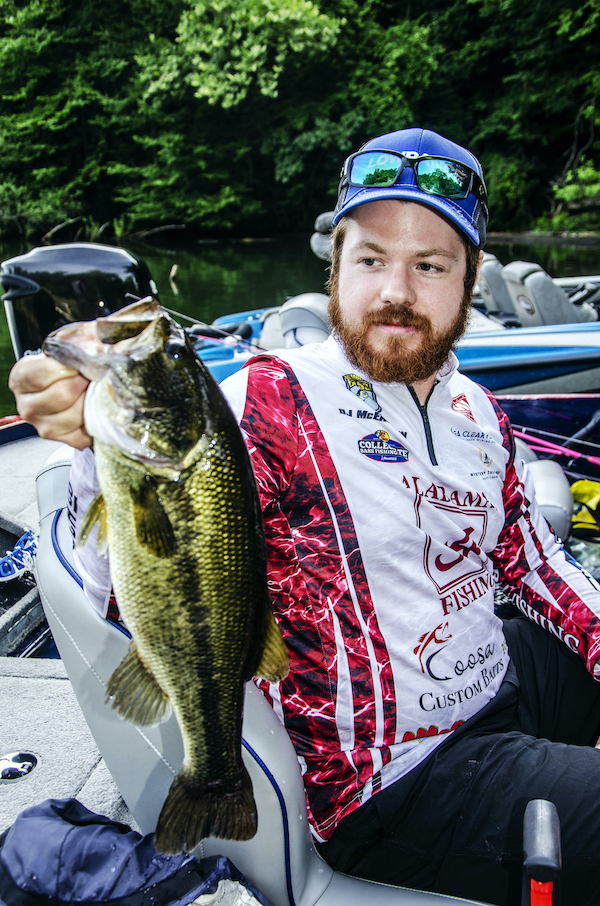 "During the summer, Holt Reservoir has a good bluegill spawn, and I don't believe many people who fish Holt Reservoir flip grass as much as I do. My favorite lures to fish during the hot summer months, all the way through August, include a bluegill popper, like a Berkley Bullet Pop. I also like a flipping bait like the Reaction Innovations Kinky Beaver in the green-pumpkin color that's 3-1/2 inches long and features flappy tails. I'll be fishing with 25-pound-test braided line made by Sunline and I don't use any leader, just a straight braid. I'll also fish with a Doybns DX795 Champion Extreme, 7'9" flipping rod with a Shimano Curado spinning reel."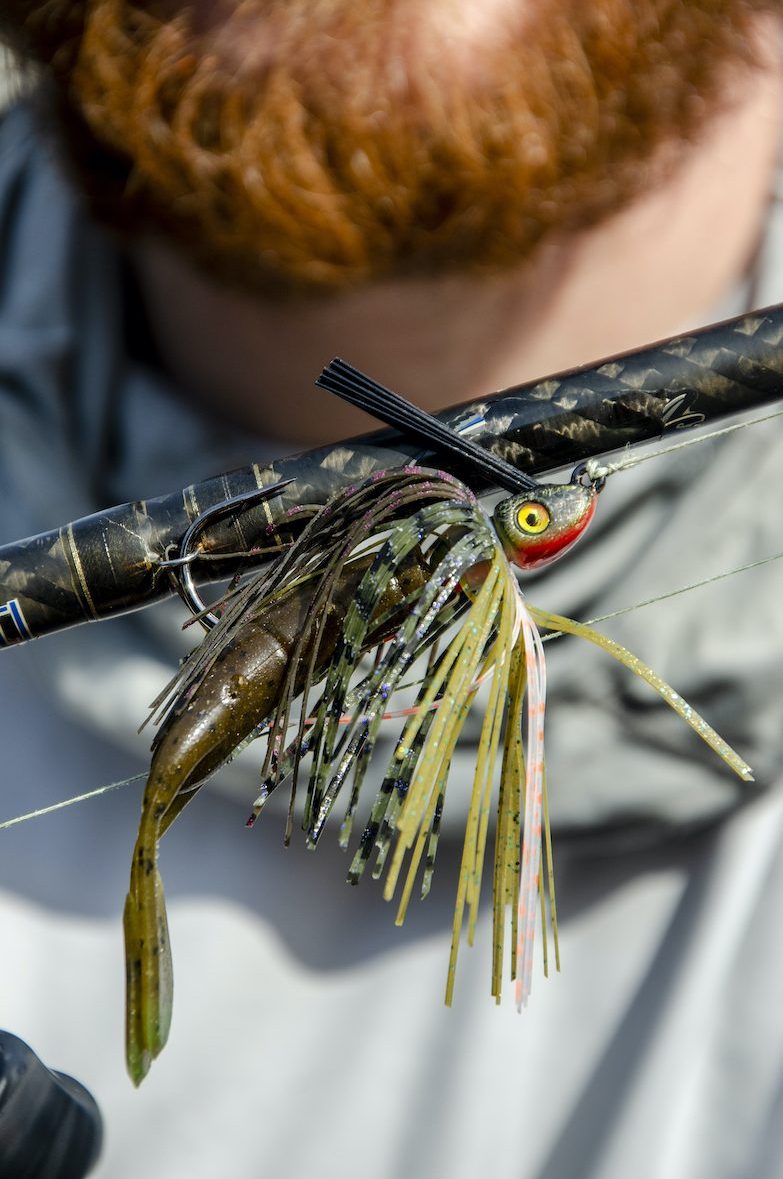 In speaking with McEachern, he catches most of his bass during the summer months near the Lock 15 boat ramp since there's plenty of grass there on underwater humps, islands and ledges that he can flip.
"I'm known as a bank beater. I like shallow-water fishing for bass better than offshore in the summer months because the bass don't have to come up through any other atmosphere other than the water depth where they are living. Not having to bring the bass up from deep water isn't as stressful for them, and they easily can be released and will survive – even on the hottest days." 
Since he knows bass like to feed on bluegills, and almost always there are bluegills in shallow water in the summer at Holt, the shallow-water bass usually bite better than deep-water fish. Of course, a bass in shallow water has to be big enough to get a bluegill in its mouth and eat it, and often will be bigger than deep-water bass in the summertime.
Largemouth Bass Vs. Spotted Bass in the Summer:
"I'd rather catch largemouth than spotted bass. Largemouths are usually the species of bass holding in the grass and shallow water in the summer months. However, my best day of fishing at Holt was in March, 2022. My best five bass there were spotted bass that weighed a total of 20 pounds. I've had a lot of days when I've caught 15-18 pounds of bass at Holt for a five-fish limit. On an average day, I'll catch 15-20 small bass. However, I've even heard of people catching 10-pound bass out of Holt. For me, a big river bass weighs 4-5 pounds. I try to bass fish two days a week – regardless of the weather or water conditions. But a caution to anyone fishing in Tuscaloosa County and the Holt reservoir is to watch out for logs and other floating trash, especially after a rain."