Why Tuscaloosa County Doesn't Hold More Bass Tournaments with Jalen Conner
Editor's Note: 27-year-old Jalen Conner is a native of Tuscaloosa and has been fishing Tuscaloosa County's Holt Reservoir for eight years. A criminal justice student at Tuscaloosa's Stillman College, Conner fishes two bass tournament trails – the S.A.B.A and the Jim Austin.
I'm often asked, "Why aren't more bass tournaments held on Holt and Oliver reservoirs?" I think many Alabamians don't even know where Holt or Oliver are located and probably never have read about where we fish, and what lures we use for bassing there. We're not like Guntersville Lake in North Alabama or Lake Eufaula in Southeast Alabama that have been publicized on TV and in magazines and social media. Holt and Oliver are like hidden gems on the Black Warrior River and are more community lakes that no one, except the community, knows about or fishes. Local anglers know about the great fishing available on the Warrior River in Tuscaloosa County at Holt and Oliver reservoirs. But, they don't tell anyone else, although some club tournaments are conducted here.
Another reason I believe other tournaments don't come to this section of the Black Warrior River is because most of our boat ramps are single or double. I realize that big tournaments generally are held in regions with at least five ramps and parking for 200 or more vehicles and trailers. I'd really like to see a fishing facility built here like the ones at Lake Guntersville and Lake Eufaula that bass fishermen could launch more than one or two boats from at a time and offer parking for spectators and participants.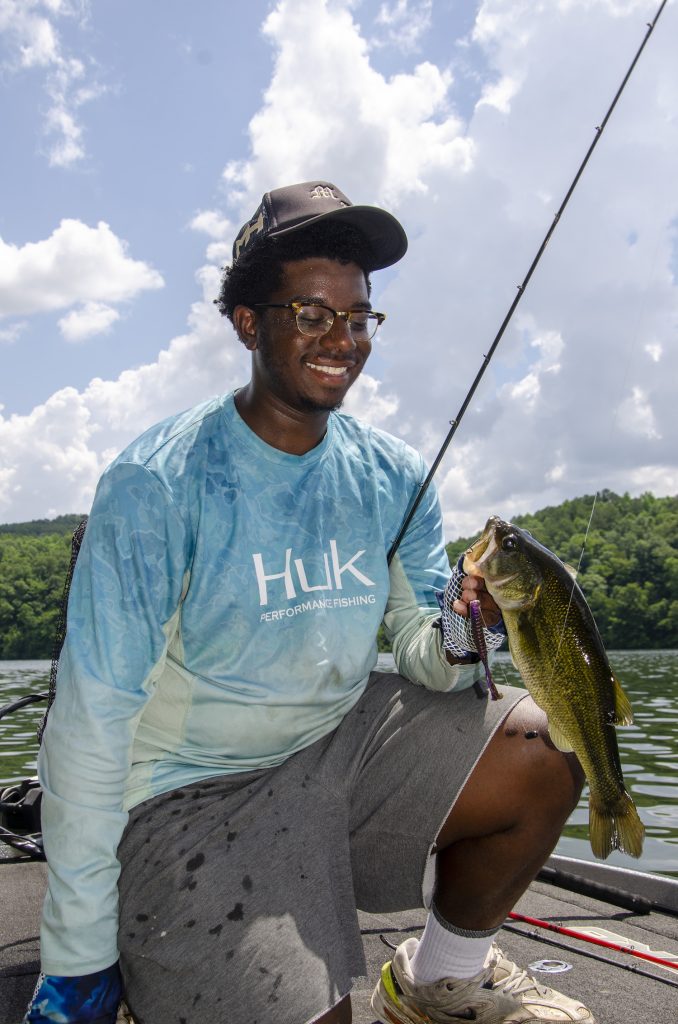 If I could create a fishing facility for Tuscaloosa County, I'd like a pavilion for contestants to bring their fish in their livewells on their boats to the weigh-in and then be able to drive their boats and vehicles to a parking lot with 200-300 parking spaces for boats and trailers. Also, I'd like to have access to restrooms near the boat launch and/or pavilion. In addition, there needs to be easy access to return the bass back into the water after each bag of fish is weighed.
I believe that realistically, this dream of mine and other Tuscaloosa County fishermen could come true in the next three or four years. The City of Northport is working to try and find enough available land to build a fishing facility like I've described and to work with the appropriate individuals or organizations that help secure the funds to build this type of facility. The facility will be for Tuscaloosa County residents and also attract larger bass-tournament trails to come here, fish in our waters, stay in our hotels and motels, eat some of the finest Southern food anywhere and meet some of the friendliest people in the world. Regardless of whether the actual site is, a fishing facility like this will help all of Tuscaloosa County.