This is a list you'll definitely want to check twice! Tis' the season for all holiday happenings throughout Tuscaloosa County. Whether you want to deck the halls at Dickens Downtown or love the lights at Lake Lurleen's Santa in the Park, your presents is requested at the following:
Tinsel Trail Grand Opening
Come see Santa, listen to holiday tunes, and enjoy refreshments while you get a first look at the beautifully decorated trees of Tuscaloosa's Tinsel Trail.
When: Monday, Nov. 27 from 5:30-7:30 PM
Where: Government Plaza
Website: ttowntinsel.com
Cost: This event is free to the public.
Holidays on the Plaza
Get ready to twirl on ice at the City of Tuscaloosa's ice-skating rink. Holidays on the Plaza is back in downtown Tuscaloosa! Join us for a winter wonderland of fun featuring outdoor ice skating and the dazzling Tinsel Trail benefitting Tuscaloosa's One Place.
When: Nov. 24 to Jan. 15
Where: Government Plaza
Cost: Admission is free, Skating passes are $15
Website: https://holidaysontheplaza.com/
All is Bright
Spend time with Santa, enjoy a live holiday performance, and welcome the "snow!" Midtown Village is also the headquarters for Santa's Mailbox. Kids can drop off letters to Santa throughout the season.
When: November 30 from 6:00-8:00 PM
Where: Midtown Village
Cost: This event is free to the public.
Website: https://midtownvillagetuscaloosa.com
Halaritas
Halaritas is longstanding holiday concert tradition at the University of Alabama's school of music.
Students showcase their talents in pieces from various music genres and time periods.
When: Friday, Dec. 1 at 7:30 PM
Sunday, Dec. 3 at 2:30 PM
Where: Moody Music Concert Hall
Cost: $5.00 -$15.00
Website: https://ua.universitytickets.com/w/event.aspx?id=5613
Elf Jr.
Tuscaloosa Children's Theatre presents Elf The Musical JR. Buddy, a young orphan, mistakenly crawls into Santa's bag of gifts and is transported to the North Pole. The would-be elf is raised, unaware that he is actually a human, until his enormous size and poor toy-making abilities cause him to face the truth.
When: 12/01/2023 | 07:00 pm – 09:00 pm
12/02/2023 | 02:00 pm – 04:00 pm
12/02/2023 | 07:00 pm – 09:00 pm
12/03/2023 | 02:00 pm – 04:00 pm
Where: Bama Theatre
Cost: $20 -Premium seats (first 10 rows center aisle), $15 – Adults, $10 – Students and seniors
Website: https://tuscaloosachildrenstheatre.net/tickets
Santa in the Park
There is plenty of room for Santa to park his sleigh at Lake Lurleen State Park! You'll drive into a decorated winter wonderland as you enter the park grounds for the second annual Santa in the Park. Park your car and walk up to Santa's workshop for a visit with the jolly ol' man himself.
When: Friday, Dec. 1 at 6:00 PM
Saturday, Dec 2 at 6:00 PM
Friday, Dec. 8 at 6:00 PM
Saturday, Dec 9 at 6:00 PM
Where: Lake Lurleen State Park
Cost: This event is free to the public.
Tinsel Trail Pet Night:
Here's your chance to include your furry family members in the holiday cheer!
Bring your four-legged friends to Tinsel Trail for festive pics and to meet local pet partners.
When: Sunday, Dec. 3 from 3:00-5:00 PM
Where: Government Plaza
Website: ttowntinsel.com
Cost: This event is free to the public.
47th Annual West Alabama Christmas Parade
There's something magical about bundling up and lining the streets of Tuscaloosa to watch the tree lighting at the Tuscaloosa County Courthouse followed by the West Alabama Christmas Parade. This year's theme of, "A Hometown Christmas" suits our community well.
When: Monday, Dec. 4, Tree Lighting: 5:15, Parade: 6:30
Where: Downtown Tuscaloosa
Website: https://www.tcpara.org/west-alabama-christmas-parade
Cost: This event is free to the public.
Dickens Downtown
Take a step back in time with this local favorite holiday event. Dickens Downtown takes place in the cobblestone streets of historic downtown Northport. Event goers are even encouraged to dress in Dickens-era clothing. You won't find Santa at this event, but Father Christmas will be there to see all the boys and girls.
When: Tuesday, Dec. 5, 6:00 PM
Where: Downtown Northport
Cost: This event is free to the public.
Tuscaloosa Retail Trail
Get a jump start on your holiday shopping along the Tuscaloosa Retail Trail. Join downtown merchants for specials during their holiday open houses. Grab a bingo card to be entered into giveaways!
When: Thursday, December 7, 5:00-8:00 PM
Where: Downtown Tuscaloosa
Cost: This event is free to the public.
The Nutcracker
The Tuscaloosa Community Dancers continue their tradition of annual performances of The Nutcracker. Watch local dancers of all ages take the stage to perform this Christmas classic.
When: Thursday, Dec. 7 at 7:00 PM
Friday, Dec. 8 at 7:00 PM
Saturday, Dec. 9 at 10:00 AM and 5:00 PM
Sunday, Dec. 10 at 2:00 PM
Where: Bama Theatre
Cost: $16.00-$30.00
Website: https://www.etix.com/ticket/o/9232/tuscaloosacommunitydancers
Tinsel Trail Ugly Sweater Night
You better not pout about this fun theme! Break out those ugly sweaters and head on over to Tinsel Trail for holiday games, contests and more!
When: Friday, Dec. 8 from 5:00-8:00 PM
Where: Government Plaza
Website: ttowntinsel.com
Cost: This event is free to the public.
Christmas Afloat
Get ready to roll on the Black Warrior River with Tuscaloosa's Christmas Afloat Lighted River Parade! There won't be a tree lighting but fireworks will brighten up the sky!
When: Saturday, Dec. 9
Where: Black Warrior River
Cost: This event is free to the public.
Amahl & the Night Visitors – UA Opera Theatre
This beloved annual offering tells the tale of the young boy Amahl who sees a special star and is curious about its meaning. He is met by three kings on their way to worship a new-born child, and belief leads to healing and love for him and his devoted mother. This warm and winning holiday presentation is perfect for all audiences, and special arrangements are made for children to meet Amahl and his sheep, and the three glorious kings.
When: Sunday, Dec. 10 from 3:00-5:00
Where: Bryant- Jordan Hall
Website: https://opera.music.ua.edu/2023-2024-season/
Home for the Holidays
The Tuscaloosa Symphony Orchestra will play their annual holiday concert featuring The Alabama Choir School, The Prentice Concert Chorale and The Shelton Singers.
When: Sunday, Dec. 12 at 7:00 PM
Where: Moody Concert Hall
Website: https://www.tsoonline.org/20222023-season
Tinsel Trail Family Night
Fa-la-la-la family! Load up your crew for a fun-filled evening at Tinsel Trail complete with Santa, activities, and refreshments.
When: Friday, Dec. 15 from 4:00-6:00 PM
Where: Government Plaza
Website: ttowntinsel.com
Cost: This event is free to the public
Don't forget to check back with our events calendar for even more going on in Tuscaloosa!
Thank you to our partners at Buffalo Rock Pepsi for sponsoring this content!

When thinking of trick or treating, many of us go back to walking from house to house in our Halloween costumes grabbing a handful of candy at each residence.
And there's nothing wrong with that…. BUT if you're looking for something different and a little less traditional this year, carve some time out to take your family to one of these out-of-the box Halloween experiences right here in Tuscaloosa County.
Lake Lurleen State Park
Let's get this party startled and head to Lake Lurleen State Park, which is a 20-minute drive from Downtown Tuscaloosa. Every year, the park staff boo-tifully decorates the campgrounds and welcomes families from around the area to take part in their spook-tacular Camp Fear. Campers pull all their skeletons out of their closets and stick them in front of their rigs to decorate for trick or treaters. Games and hayrides will be on site for additional fall fun!
This year, goons and goblins under 12 gain admission to the park for just $2.00. Ghouls and ghosts 12 and over, pay $4.00 each.
Trick or Treat at Lake Lurleen is taking place on October 28, 2023, from 6:00 p.m. until 9:00 p.m.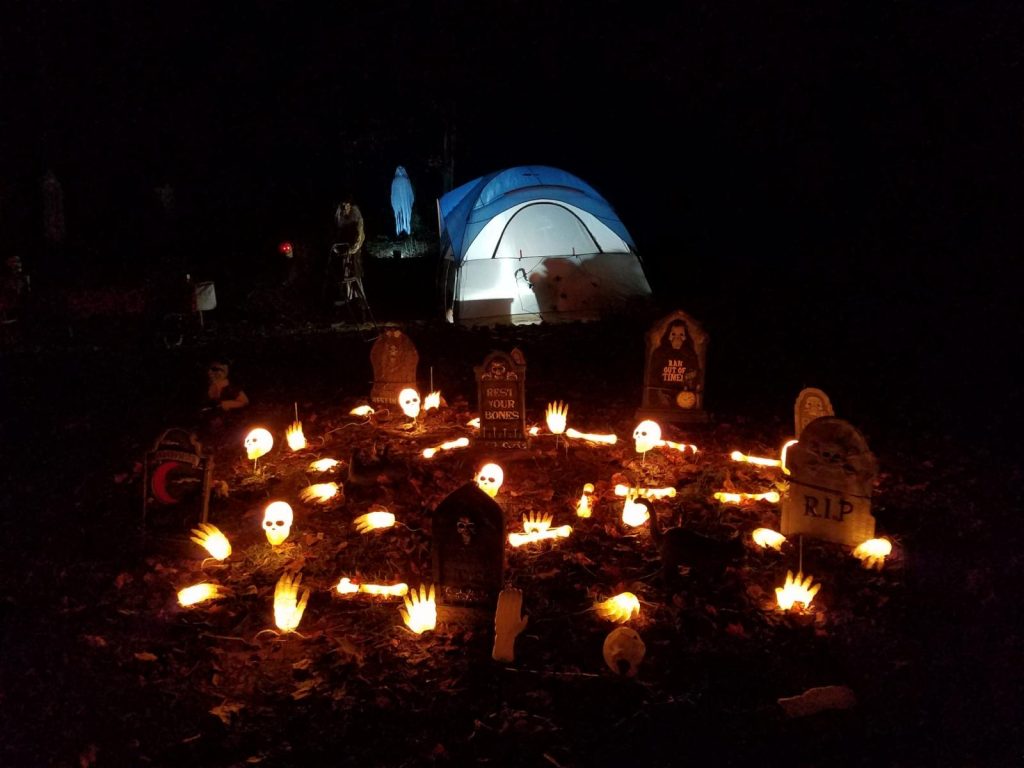 Tannehill Ironworks Historical State Park
If you just can't wait until Halloween for your fall fix, Tannehill Ironworks Historical State Park has been offering haunted hay rides every Thursday, Friday, and Saturday in October beginning at 6:00 each evening. Hayrides are $5.00 per rider. First come, first serve by the train station.
If you you're looking for an all-afternoon Halloween happening, Tannehill has you covered with their 32nd annual Halloween traditions.
The Fairyland portion of the day is from 1:00 p.m. until 4:00. It'll be love at first fright while you enjoy live music, carnival rides, face painting, petting zoos and more.
When it comes to trick or treating at Tannehill, their campers do it BIG! In fact, there are bragging rights at stake each year for the best campsite decorations. Many families return to the state park each year, paying months of campsite fees to create their extravagant themes.
Trick or treating begins at Tannehill at 5:00 p.m. on October 28th. Adults may enter the park for $5.00 each, children 6-11 are $4.00, and those 5 and under get in free.
The Tannehill campsite decorations will remain open for viewing all month.
Payments can be made for both October 28 events at the parks' respective gates.
Here's to some happy campers and trick or treaters!
Photo Credits:
Trailer display at Tannehill Ironworks Historical State Park from The Western Star News
Campsite decorations at Lake Lurleen State Park from Alabama State Parks
Thank you to our partners at Westgate Luxury Condominiums for sponsoring this content!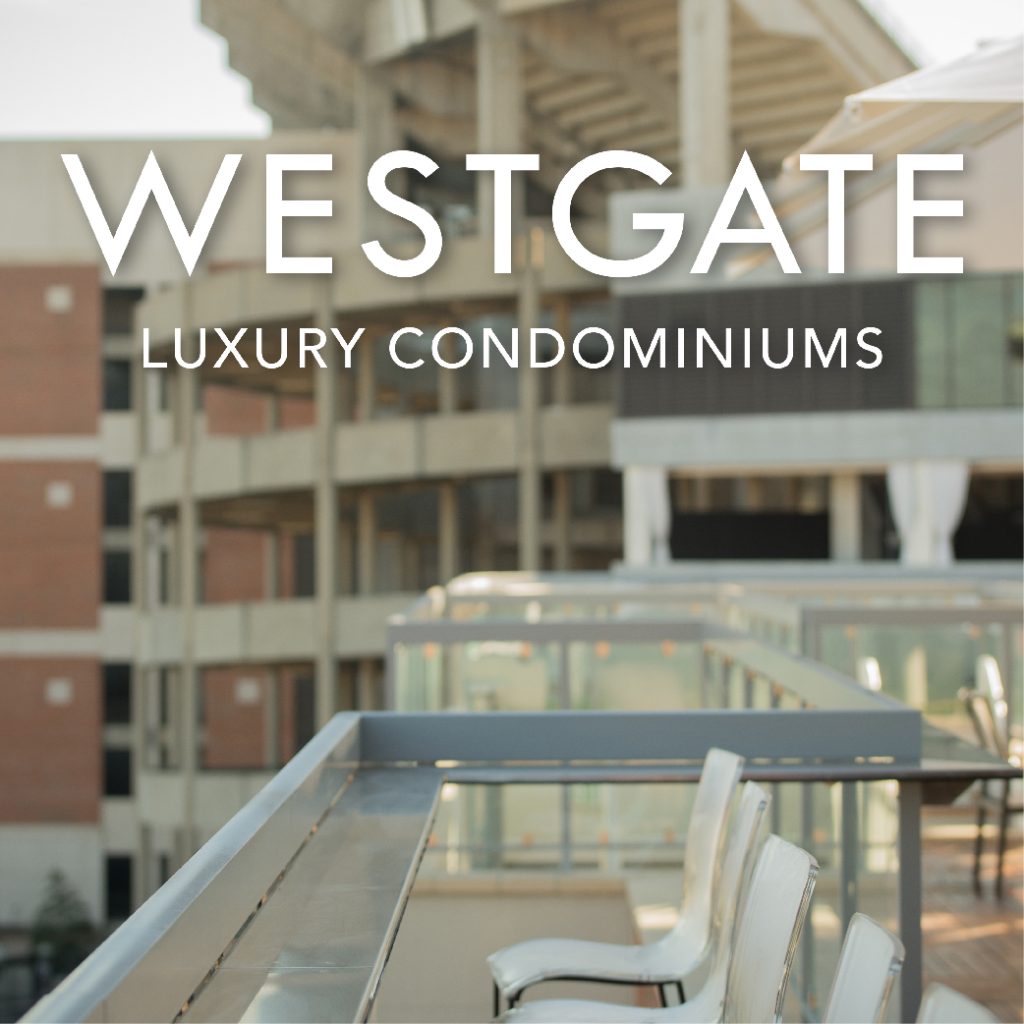 Fleet Feet
Fleet Feet is a locally owned business located in downtown Tuscaloosa. It offers exceptional deals on merchandise while encouraging customers with quality service and education on how to get the most out of their shoes. The staff at Fleet Feet are veteran runners who are truly passionate about the community and want to help as many people as they can pursue the sport. Each staff member is trained in lower leg and foot biomechanics, specializing in proper shoe fit and gait analysis.
To put it simply, the staff are experts and will ensure that the shoe fits your foot perfectly. Besides shoes, the store also offers apparel and accessories from multiple brands. Fleet Feet Tuscaloosa currently has more than 100 five-star reviews on Google, and with it being in the middle of town, there's no better place to take your first step into running!
Shop here: https://www.fleetfeet.com/s/tuscaloosa/
Wagner's RunWalk
Wagner's has been serving Tuscaloosa for 70 years, making it a trusted and reliable source for your running needs since 1953! Because of this, Wagner's RunWalk prides themselves on their expertise in the latest trends while providing old-fashioned customer service.
One of the greatest parts of Wagner's is their 3D scanner that will give a full model of your feet so they can get the absolute best choice for you. They also offer appointments to further analyze, but no appointment is required. Whether you're just getting into running, a pro, or just looking for a pair of comfortable shoes, Wagner's RunWalk is the reliable choice for your needs!
Shop here: http://www.wagnersrunwalk.com/
Dick's Sporting Goods
A very popular sporting goods chain, Dick's offers many options for footwear and running outerwear at a great price. The store is brimming with styles of shoes and clothing across multiple brands, and with so much gear to choose from, you're sure to find just the right style for you!
Dick's also offers trained staff who are available to help you find the right-fitting shoe and the best discounts on running goods. They also offer other essential products for running, such as water bottles, energy chews, and more!
Visit them here: https://www.dickssportinggoods.com/
Academy Sports + Outdoors
Academy is mainly known for their outdoor goods, but don't let that fool you, they offer great selections in both running shoes and apparel! Especially with how much is on sale, Academy offers plenty of affordable options, making it a great gateway into running. Academy also offers a wide variation of brands with trained staff willing to help you differentiate which brand meets your needs and fits your style. On top of this, they also offer many clothing options boasting The University of Alabama's iconic crimson red and iconic script A, so you can run in real style!
Check it out here: http://academy.com
Thank you to our partners at Bryant Conference Center for sponsoring this content!

Welcome to Starkville: Mississippi's College Town!
We're excited for a fun SEC matchup, and we're glad you're making the trip from Tuscaloosa. An evening kickoff means you have all day to experience everything Starkville has to offer – from the Cotton District to the Community Market.
Kickstart your morning at one of our popular breakfast spots. NutriGroove is a local favorite for delicious smoothies, teas, bagels, wraps and toasts. The, you can head to The Coffee Depot for one of their signature lattes or espressos. They also serve smoothies, cookies, and other sweet treats.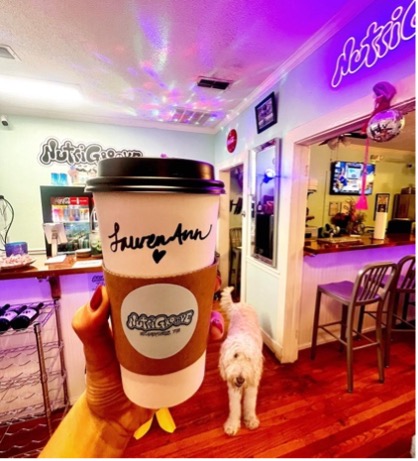 (NUTRIGROOVE)

Next, it's time to shop for fall weather essentials at some of the South's finest boutiques. Stop by B-Unlimited for t-shirts and accessories with Starkville flare or find the perfect gameday outfit at LA Green, a lifestyle boutique offering the latest in women's fashion.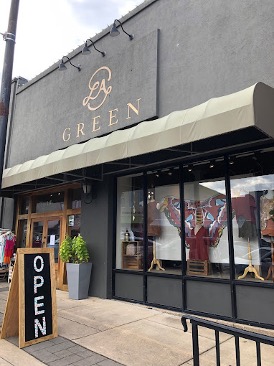 (LA GREEN)
Before you make your way to The Junction for tailgating, stop by the Cotton District to refuel with food and beverage. Little Dooey's has been a staple in our community for over 25 years. You'll find some of the best barbeque, burgers and catfish around – as well as an experience you won't forget.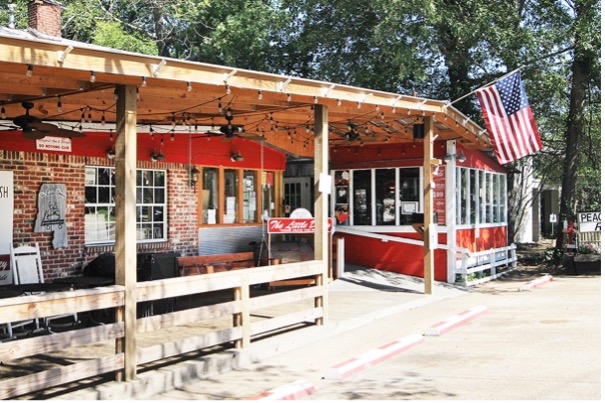 (LITTLE DOOEY'S)
There are plenty of bars to choose from in Mississippi's College Town. Tucked in an alley behind Restaurant Tyler, The Guest Room might be Starkville's best kept secret. They offer an intimate, seated experience, and feature one of the largest bourbon selections in the state. If you're more of the cold-beer-and-pizza type, look no further than Dave's Dark Horse Tavern.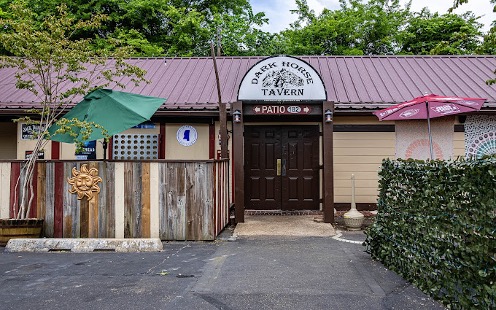 (Dark Horse Tavern)
No weekend in Starkville is complete without tailgating and visiting Mississippi State University. Make sure to head to The Junction, directly across from Davis Wade Stadium. Have a sweet treat at the MAFES Sale Store (or get some cheese to-go), less than a five-minute walk from the stadium. We recommend the muscadine ripple ice cream and Edam cheese!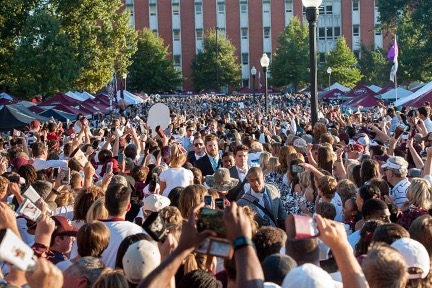 We're so glad to have you in Starkville for the weekend. Our home is your home – and we hope to see you again! For more information on where to shop, eat, play and stay, visit us online at https://www.starkville.org, and connect with us on our Facebook, Instagram, and Twitter. Be sure to download the Visit the SEC pass to check in and earn points towards prizes while you are in Starkville: Mississippi's College Town!
Editor's Note: This blog is part of the SEC Blog Exchange facilitated by the Cities of the SEC partnership. You can enjoy all of the communities SEC schools call home and earn prizes. Check out VisittheSEC.com to find out more.
A Tuscaloosa agency received state-wide accolades for its many contributions to the post pandemic rebound of travel and tourism in Tuscaloosa County.
Visit Tuscaloosa, the destination marketing organization charged with promoting Tuscaloosa, Northport, and Tuscaloosa County, won the Alabama Tourism Department's Tourism Organization of the Year for 2023. The award was presented on Aug. 28, 2023 at The Grand Hotel in Point Clear during the Alabama Governor's Conference on Tourism.
Visitors spent $895 million in Tuscaloosa County during the 2022 calendar year, a 19.5% increase from the previous year. In the 12-month period ending in August, hotel revenue was up 10.5% over the previous year.
Kelsey Rush, president and CEO of Visit Tuscaloosa, attributed the award and recent tourism success to daily efforts by the agency and collaborating partners to enhance Tuscaloosa's public image as a dynamic place to live, work, play, and visit.
"I am beyond excited for Visit Tuscaloosa to be recognized with this prestigious award. Our team is passionate about sharing the spirit of Tuscaloosa County and work day-in and day-out to create a harmony of quality of place for our visitors and quality of life for our residents," said Rush. "I am proud of our team and their efforts that led to this award, as well as the partners that help make Tuscaloosa the community that it is."
According to the Alabama Tourism website, this is the first time Visit Tuscaloosa has won the Tourism Organization of the Year award, which has been given annually since 1998. In 2007 and 2011, when the agency was known as Tuscaloosa CVB, it was recognized for the Tourism Partnership of the Year. Jasmine Rainey, who currently serves as Director of Tourism, was given the Rising Star award in 2019.
Visit Tuscaloosa's diverse efforts include bringing association meetings and conferences to the area, facilitating large group tours, providing support to large gatherings such as reunions, recruiting athletic events, and developing new experiences that enhance the experience economy for both residents and visitors.
In 2022, Visit Tuscaloosa hosted or contributed to 94 events, up from 55 the previous year. In 2023 the agency has already hosted the inaugural Tuscaloosa Restaurant Week and will bring Tuscaloosa Oktoberfest back to downtown on October 28.
The agency also dedicates time and resources to raising Tuscaloosa's visibility, appealing to leisure travelers, meeting and event planners, and potential economic investment, among others. Interested parties can learn more about Tuscaloosa County, its events, things to do and attractions by following Visit Tuscaloosa on social media or signing up for their newsletter at visittuscaloosa.com.
Traveling is tricky when you have to avoid gluten.
Sometimes it can take hours of research and pluck the fun of spontaneity right out of the day when exploring a new city.
I get it, and I want to help solve that for your visit to Tuscaloosa.
As a resident with Celiac, I want to walk you through the best gluten-free options T-Town has to offer to make your dining experience a wonderful part of — if not the best part of — your visit!
Also, you probably already do this, but no matter how well I know the restaurant and their staff, I communicate my dietary restrictions with our server every time, just in case there are any menu updates or ingredient substitutions the kitchen is working with for the day.
Now, let's get to the good stuff.
Start Your Day Right
A hearty breakfast is the best way to kick off your stay in Tuscaloosa. Another Broken Egg Cafe offers many selections, but my hands-down favorite are their lemon blueberry goat cheese pancakes, made gluten free, with hot cups of rich coffee while enjoying a morning on the porch overlooking the Black Warrior River is hard to beat. While their online menu makes you wonder if I'm lying, be sure to ask for the GF menu when you get there. The servers are always happy to go over the selections with me.
A relative new-comer to the Tuscaloosa scene, Just Love Coffee Cafe has some tasty womelettes (omelettes cooked in a waffle iron) to choose from. They have a gluten friendly disclaimer prominently displayed on their overhead menu, but they always double check and use a clean machine when I've let them know I'm celiac.
Looking for a great cup of coffee and something light like granola? Monarch Espresso Bar's homemade granola is perfect in a bowl with your favorite way to enjoy coffee. These folks understand gluten free. We'll catch up with their other local business for dessert!
Do Break for Lunch
Antojitos Izcalli consistently ranks at the top of the lists for best Latin food in Alabama for good reason. You absolutely can't go wrong with their authentic Mexican tacos, sopes and cold horchata.
When I want a light but filling lunch, I head to Hooligans for their Greek salad with grilled chicken. The Alhaija family has been serving their American-Mediterranean mix to Tuscaloosa for more than 20 years. They're happy to accommodate but remind them no pita.
Sometimes nothing hits like sushi, and Ichiban Japanese Grill is THE place to go. Their online menu even includes a box on each item to let them know your dietary needs. Owner Hiu-Tung is likely the first person to greet you at the counter where she rolls the sushi and makes some great suggestions. If you like a little heat, you can't go wrong with the spicy escolar and the Adam rolls.
Even chains like Mellow Mushroom and Five Guys are upping their game in the gluten aware department. Both of these restaurants have local management that get it and regularly take the extra precautions to deliver a safe dining experience.
Enjoy Local Taps
As the popularity of craft beer breweries and taprooms grow, Tuscaloosa is not being left behind. Loosa Brews is the best place to find something for everyone's taste, and they have dedicated gluten free tap lines with a cider and a mead always ready to go.
Delight in Dinner
A great option for a delicious dinner or a special occasion is DePalma's Italian Cafe. Don't be dismayed by their online menu; the servers and management are wonderful about walking you through menu options and accommodations to make your meal gluten free. Pesto stuffed mushrooms and the gorgonzola steak melt with a delicious glass of wine. 
For more casual dining, Mr. Chen's offers authentic Chinese cuisine with all of its salty spiciness and robust flavors. Check with your server if your favorite dish can be made adjusted and enjoy! We love to split gluten free versions of the cumin lamb and basil chicken.
Dessert Is Back
Moonshot Creamery (same owners as Monarch Espresso Bar) does gluten free so well without needing to ask, that it made me tear up on our first visit. Fresh ice cream scoops with each dip to avoid cross contamination, clearly stated safe flavors on a handout at the counter, and a gluten free cone option to boot — do NOT miss these guys and their amazing flavors!
I confess that I have not made it to Forté yet, but I have it on good authority from Chef Jacob Stull himself that they take care of their gluten free guests. Friends have raved about the Noel soufflé and the chocolate marquise paired with one of the restaurant's own craft cocktails for a special treat.
Late Night Bites
There's no excuse to sleep on the late night scene in Tuscaloosa. SoCal Cantina keeps tasty drinks and tacos flowing until the early hours. And if you're really craving a pub favorite, grab the carne asada fries. Everything is gluten free except the burrito tortillas, and they don't go in the fryer.
What about Groceries?
My happy place is often in the kitchen, cooking seasonal ingredients plucked from markets and shops local to the regions I visit. If you're staying in a short-term rental while visiting Tuscaloosa and plan to do some of your own cooking, Manna Grocery & Deli is a great one-stop shop for many gluten free and natural items you might need. They also stock meats and vegetables from local farms if you miss the farmer's market on Saturday mornings.
Enjoy your stay in Tuscaloosa, and let us know how we can help!

A NOTE FROM THE AUTHOR: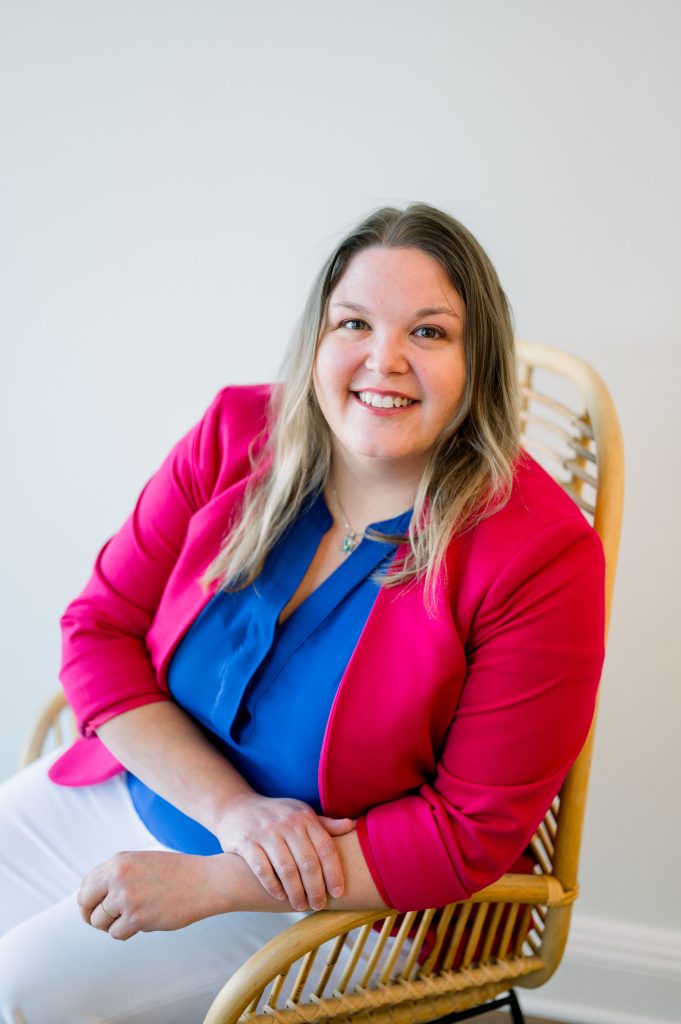 I moved to Tuscaloosa in 2009 and was diagnosed with Celiac in 2012. I love to travel and try new foods along the way, and I know firsthand how those two things don't always get along.
I want to welcome you to our city and offer some friendly help on the best gluten-free options T-Town has to offer to make your dining experience a wonderful part of — if not the best part of — your visit!
Also, no matter how well I know the restaurant and their staff, I communicate my dietary restrictions with our server every time, just in case there are any menu updates or ingredient substitutions the kitchen is working with for the day. Be sure to speak up for yourself and welcome to Tuscaloosa! – ELISA JOHNSON
Thank you to our partners at Westgate Luxury Condominiums for sponsoring this content!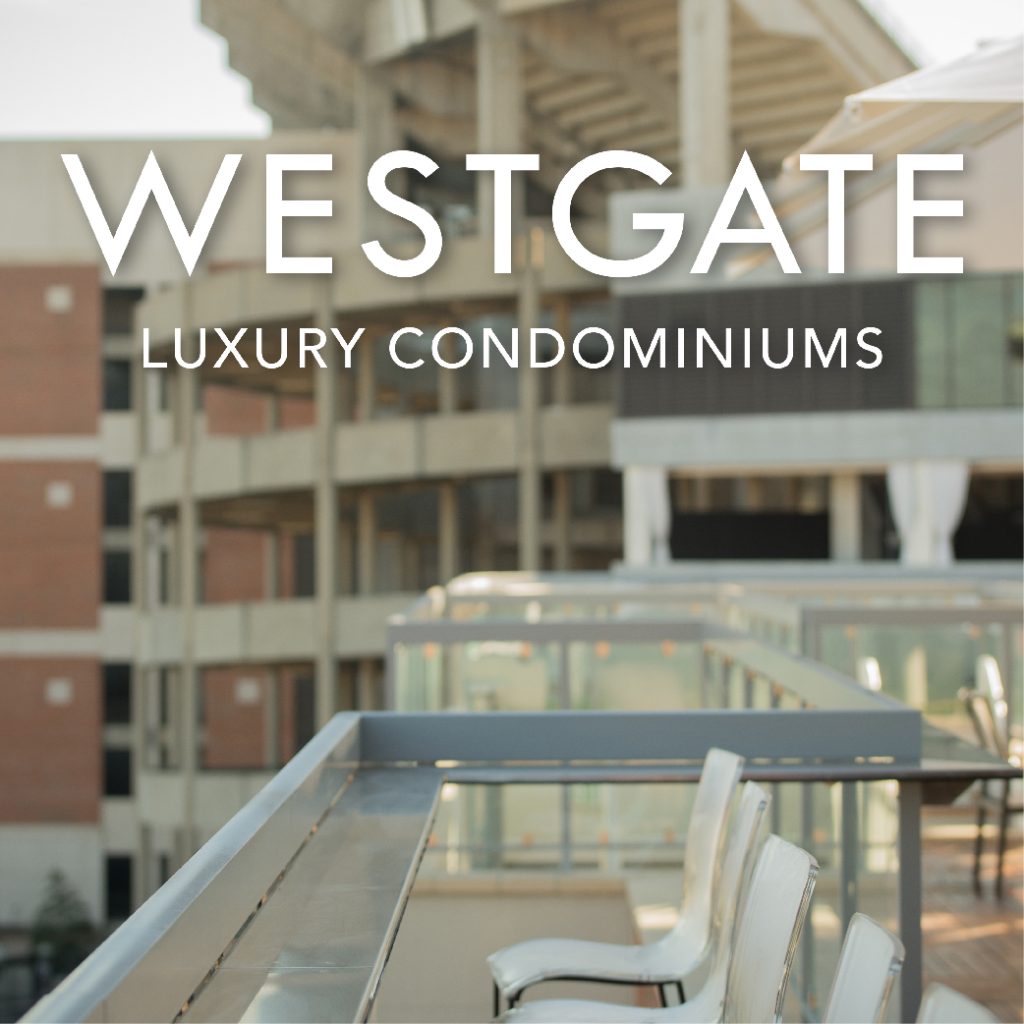 Thursdays in Tuscaloosa will have added flavor in September with music and food trucks congregating on Government Plaza for "Lunchtime Live!"
This lunch and music in the park fall series is free to attend for both residents and visitors. Guests are encouraged to bring their own outdoor chairs or blankets and enjoy live music and lunch in downtown's inviting green space. Food trucks will make a variety of menus available for purchase or guests may bring their own sack lunch.
The month-long series is a collaborative effort between Visit Tuscaloosa, the City of Tuscaloosa, The Arts Council and the Tuscaloosa Downtown Merchants Association. It is made possible by the Alabama Tourism Department Event Legislative Grant and the support of Representative Bill Lamb.
"We are very grateful for Representative Lamb's support through the Alabama Tourism Department's Event Legislative Grant program, which made this new lunch and music series possible," said Kelsey Rush, president and CEO of Visit Tuscaloosa. "Visit Tuscaloosa takes great pride in partnering with community organizations and groups as we all work towards enhancing quality of life for residents and quality of place for visitors."
Lunchtime Live! kicks off with an extended program on Sept. 7 in partnership with the City of Tuscaloosa's annual United on the Plaza event, an event designed to allow City employees to celebrate their involvement and commitment to the United Way of West Alabama. Music will begin at 11 a.m. with Sounds of Joy (Arc of Tuscaloosa) performing from 11 – 11:30 a.m. The Locked Band will follow around 11:45 a.m., until the event concludes at 1 p.m.
The three following Thursdays, music will begin at 11:30 a.m. and continue until 1 p.m. The full music lineup is:
September 7: The Locked Band
September 14: The Vuorovesi Trio Featuring TSO musicians & UA faculty
September 21: The Uri Band
September 28: Tyler Sellers
Visit Tuscaloosa has named Chelsea Barton-Kelly the new marketing content manager, effective August 30, 2023.
Many Tuscaloosans will recognize Barton-Kelly from her 12 years of service to WVUA 23, where she served as lead reporter and anchor. As part of her role at WVUA, she mentored dozens of students who went on to careers in media and communications.
Barton-Kelly has been an active member of the Tuscaloosa community since moving to the area in 2011. She currently serves on the board at United Cerebral Palsy of West Alabama and the Tuscaloosa Police Athletic League. She is an active member of Junior League of Tuscaloosa and was named to the Tuscaloosa News' 40 Under 40.
"We are thrilled to welcome Chelsea to our Visit Tuscaloosa team," said Kelsey Rush, Visit Tuscaloosa president and CEO. "The time and effort she invested in Tuscaloosa during her tenure at WVUA has her well positioned to promote our community and the unique stories of the people who make it special."
During her time as a broadcast journalist, Barton-Kelly delivered coverage of major events such as the COVID-19 pandemic and response, and the April 27, 2011 tornado that caused extensive damage and tragic loss of life. Along with demonstrating poise and integrity as a journalist, she engaged thousands of viewers and found enjoyment sharing uplifting stories from the community.
"My favorite stories to tell involved people overcoming challenges and lifting each other up," she said. "This is a special place because of the people those stories featured. I'm really looking forward to sharing that warmth with a new audience in this role."
As marketing content manager for Visit Tuscaloosa, the community's destination marketing organization, Barton-Kelly will contribute to the organization's advertising, media relations, content creation and digital presence. These efforts will focus on strengthening Tuscaloosa's tourism brand to enhance quality of life, increase overnight visitation, tourism expenditures and tax revenue.
Born in Marion, Ala., Barton-Kelly attended Judson College and received a bachelor of arts, with honors, in English and journalism in 2010. She has been married to her husband, Hayden Kelly, for almost two years.
Oktoberfest returns to Tuscaloosa on Saturday, Oct. 28, 2023 with a 5k run benefiting the American Cancer Society and a German-themed festival featuring food, drinks and family-friendly entertainment.
Tuscaloosa Oktoberfest, presented by Visit Tuscaloosa, will occur 11 a.m. to 5 p.m. at Druid City Social (301 Greensboro Ave, Tuscaloosa, AL 35401). The traditional tapping of the keg will kick off programming that also includes a dachshund race presented by the Tuscaloosa Metro Animal Shelter, steinholding contest and a variety of live music, including a performance by German band Oompah-Calypse, and more.
"Visit Tuscaloosa is thrilled to host Tuscaloosa Oktoberfest alongside Mercedes-Benz U.S. International and their 5k race," said Kelsey Rush, Visit Tuscaloosa president and CEO. "We understand our community desires more events, and given the connection to Mercedes as well as our Sister City in Schorndorf, Germany, we feel confident this can become an annual festival our community looks forward to each year."
General admission tickets for Oktoberfest are $10, include a special edition commemorative stein, and will be available beginning Sept. 1 at TuscaloosaOktoberfest.com. Children 12 and under get in free.
Multiple craft breweries will be on hand to make a diverse selection of beers available for purchase. Additional vendors will sell German food, pretzels, desserts, soft drinks and more.
VIP tickets also will be for sale for $75, featuring a package that includes food, access to indoor restrooms and tvs broadcasting college football, special seating for the dachshund race and three beer tickets. Two hundred VIP tickets will be sold on a first come, first served basis.
The 5k race is presented by Mercedes-Benz U.S. International and will start at 9 a.m. from downtown Tuscaloosa. Registration is available at a $45 early bird rate until August 20 and includes race entry, a race t-shirt, a commemorative beer stein exclusive to race participants, free admission to the Tuscaloosa Oktoberfest and a free beer (for runners 21 and older).
Visit Tuscaloosa will continue to provide additional updates on vendors, activities, and more at TuscaloosaOktoberfest.com and through social media. Businesses or organizations interested in partnering may send inquires to info@visittuscaloosa.com or call 205-391-9200.
And we don't mean that team in Georgia. As we roll into the dog days of summer, make the most of them with your favorite pup. Of course Tuscaloosa has the standard drive thru treats with two Dairy Queens for pup cups and three Starbucks for puppuccinos, but there's plenty more for you and your four-legged friend to take in together.
Shop for Treats
If you're in town for a visit, it's helpful to know where you can shop for essentials and treats with your bestie. The Tuscaloosa area has two Tractor Supply Company locations in addition to PetSmart, Petsense, Pet Supermarket and Pet Supplies Plus storefronts. Many of the stores carry local collegiate themed pet apparel, toys and accessories to be ready for your own walk of champions. Pick up a new toy or travel water bowl before heading to the parks!
"Ruff" around Outside
The Will May Dog Park, located in Sokol Park, is a great place to socialize for everybody. Featuring two play areas, one for small breeds and another for large, this shady spot is a great place to run off-leash.
If your furry friend loves the water, Hurricane Creek Park is where you need to be. The sandy beach is a great place to wade in, or you can take the trails to venture a little further down the stream for another swimming hole to splash around in.
Quad-Paws on the Quad
Take your buddy on a tour of The University of Alabama then make the most of the main quad's open space. There's usually more than a few pups chasing a soccer ball, catching a frisbee or enjoying a picnic in front of Gorgas Library. 
Pubs and Pooches
Bring together two of your favorite things — a nice, cold beer and your pup. Good Dog Park & Bar lets well-mannered pooches and their humans in with a day pass to run, play and lap up the fun. They also offer daycare services if you have some daytime appointments that aren't suitable for your pup to join.
Many establishments with patios allow your good boy to join you while you enjoy a meal or a beverage. Some of the best pubs include Loosa, Druid City Brewing, Innisfree, Avenue Pub or Heat Pizza. Or pick up Full Moon BBQ or Taco Casa before heading to the Riverwalk or Lake Nicol for an evening picnic topped off with a walk before heading to your home for the night.
Let Your Sleeping Dog Lie
The whole pack is sure to stay in comfort while visiting Tuscaloosa. Many hotels around town allow pets to accompany you for your stay. Be sure to check out Hotel Indigo, Embassy Suites, Hampton Inn and Residence Inn for availability. Tuscaloosa has a growing list of short-term rentals that also allow the four-footed family members to join the vacation.
Don't get caught in the summer doldrums. The long days of summer beg you to come out and play, and the sites of Tuscaloosa and surrounding county offer all you need to make the most of them.
Need a little inspiration? Keep reading and check out our Instagram guide for more ideas! When you post that selfie from your own adventure, let us know with #VisitTCL. 
Make a Splash
The lakes of Tuscaloosa County offer hundreds of acres of water to swim, paddle, fish, tube and race around. Lake Tuscaloosa offers all the excitement of open water for wakeboarding, jet skiing and tubing to beat the midday heat.
Lake Harris offers a popular swimming hole with a chute to ride below the dam for a little extra excitement, and while motorized boats are allowed on Lake Nicol, it's the most popular spot around for kayaks, SUPs and canoes.
If you prefer streams to lakes, Hurricane Creek Park has plenty of shallow wading and rope swings at nearly every swimming hole. It's also a great place for a kayak as you wind your way to the Black Warrior River.
Drop a Line
While the midday belongs to the thrill seekers on Lake Tuscaloosa, the quiet of morning and evening goes to the anglers. There are plenty of bass to be had for the taking along the shaded shores as you quietly drift with the waters.
The Black Warrior River offers plenty of large species, including gar, bass, crappie and catfish, that can easily be found below the dams for fishing closer to town. But if you want to see the most diversity that the Black Warrior has to offer nearby, the Blue Creek Public Use Area holds the beauty of quiet marshes, a deep stream's delta and the wide open access of the river — perfect for kayak fishing or a motorized boat.
Take a Hike
Together, all of these waterways offer more than 300 miles of shorelines to be explored and trails winding around most. Within the city limits of Tuscaloosa and Northport, river walks hug both the north and south banks of the Black Warrior with benches, playgrounds and picnic tables along their pathways.
Lake Lurleen State Park has the most comprehensive trail system nearby with trails set for hiking, running and mountain biking. Sokol Park has a run of trails for feet, bike tires and horse hooves that wind the ravine and skirt the park within city limits. However, if you need a purpose to your hike, Bowers Park has an intense disc golf course to leave you feeling challenged among the trees.
We're just scratching the surface of the many ways you can find yourself enjoying the outdoors while in and around Tuscaloosa. Enjoy the adventure ahead!
Thank you to our partners at Westgate Luxury Condominiums for sponsoring this content!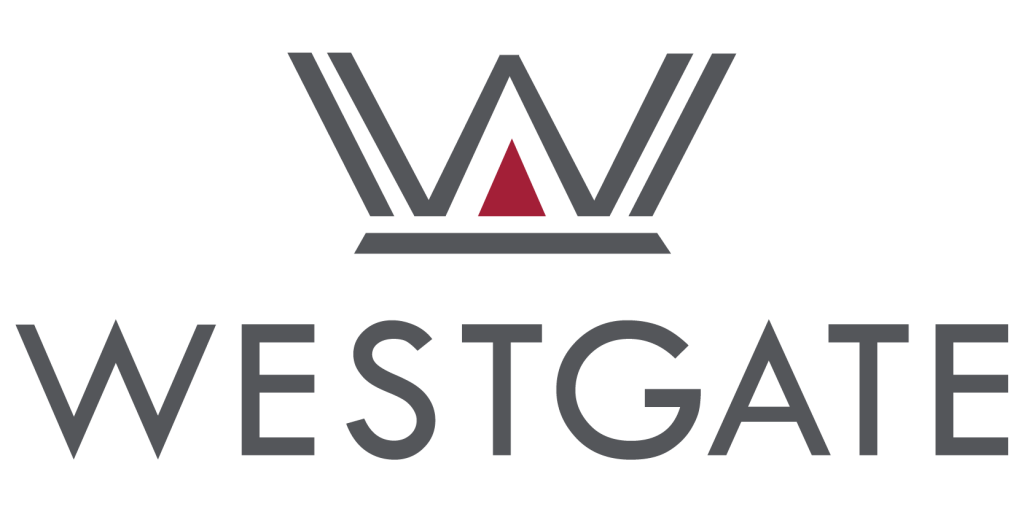 Tuscaloosa Restaurant Week, presented by Visit Tuscaloosa and Townsquare Media, brings six days and nights of exclusive menu items, special discounts and a fleet of food trucks, June 25-30 at participating locations across the Tuscaloosa area.
Many of the Druid City's most talked-about restaurants will offer special selections and discounts on local favorites beginning Sunday, June 25. The week will culminate Friday, June 30 at Government Plaza, as Food Truck Friday joins Live at the Plaza featuring Cotton Mouth Creek and CashBack.
The public can find more information, including special offers, and additional restaurants can register to participate at TuscaloosaRestaurantWeek.com.
"Visit Tuscaloosa is excited to launch Restaurant Week 2023. We have a diverse culinary scene in Tuscaloosa that we are eager to help promote," said Josh Rivers, Director of Community Development at Visit Tuscaloosa. "Our restaurants have talented chefs who do an amazing job developing creative and delicious dishes. You won't want to miss this opportunity to indulge in this event and experience some great pricing options."
With nearly 200 options to eat out, Tuscaloosa offers innovative creations alongside favorite staples that can satisfy the cravings of virtually any palette. Tuscaloosa Restaurant Week events will highlight many of the unique locations and talented individuals who are committed to the Druid City's food scene. The event is hosted by Visit Tuscaloosa and participating restauranters, with media considerations provide by the Tuscaloosa Thread and Townsquare Media's eight live and local radio stations.
"As Tuscaloosa County's destination marketing organization, Visit Tuscaloosa is constantly seeking new ways to share the qualities that make our community a dynamic place to live, work, play, and visit," said Kelsey Rush, president and CEO at Visit Tuscaloosa. "Through destination promotion, we get to shine a light on the many individuals and businesses that make our community so unique and the launch of Tuscaloosa Restaurant Week enhances our ability to increase those efforts."
Diners can find a list of participating locations and their special offerings at TuscaloosaRestaurantWeek.com. New options will be added as they are confirmed leading up to the event and additional information will be share via the Visit Tuscaloosa social media channels.
Restaurants who wish to participate but have questions may contact Josh Rivers at 205-391-9200.