Harris Lake
Description
Harris Lake is a beautiful location that hosts high cliffs, two dams, hiking trails, a beach, and lots of water to enjoy! It even has a hidden swimming hole at the bottom of the stream coming from the waterfall of the dam – a great option for hiking and swimming in Tuscaloosa!
Being located close to the University of Alabama campus, Harris Lake is a popular swimming and sunset spot. This 220 acre lake offers countless activities for a variety of individuals to enjoy such as fishing, kayaking, canoeing, paddle boarding, bird watching, and much more.
As you turn onto the gravel road that leads you to Harris Lake, know that you're on it for a few miles! The hiking path that leads to the dam is at the top of the lake as you enter into the property but if you're looking to enjoy the water, continue driving down the path that leads you to the water!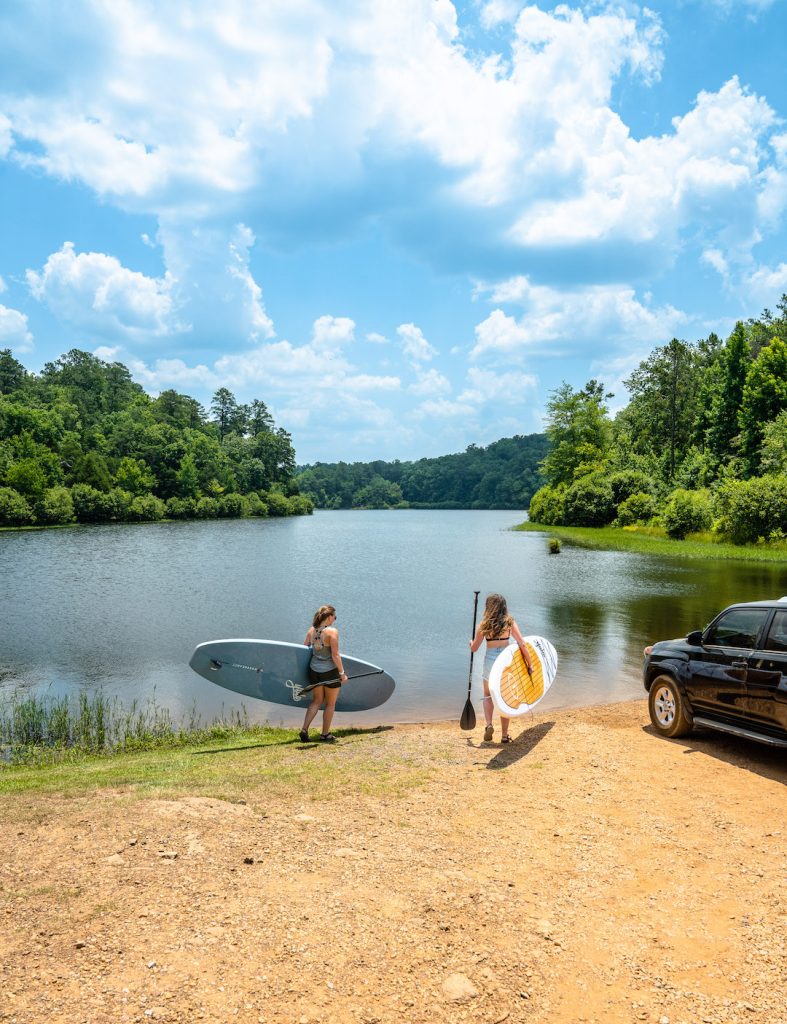 Visit Website