Tuscaloosa Paddleboard Rentals
Description
If you're searching for some fun in the sun and looking for paddleboard rentals in Tuscaloosa, give Tuscaloosa Paddleboards a call! They provide affordable, high-quality paddleboard rentals, to help you enjoy your time spent out on the water. Come visit them today or call for delivery— they set up at the docks by the Riverwalk Condominiums and at Lake Nicol Park.
During the months of April through September, they set up at Lake Nicol Park on Saturday and Sunday. Saturday hours are 12-6; Sunday hours are 1-6. These hours are weather permitting and subject to change. Walkup rentals are usually available, but please call ahead to make sure they have a board at the time you want.
Weekday rentals are available during the day, but they insist you call ahead to reserve boards.
To reserve a board, please call 205-394-4921. They'll gladly work with you to ensure you're able to get paddleboard rentals in Tuscaloosa at a price and time that's ideal for you!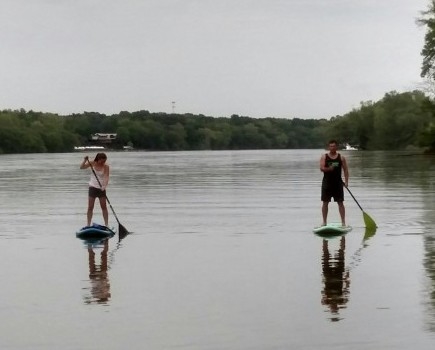 Visit Website